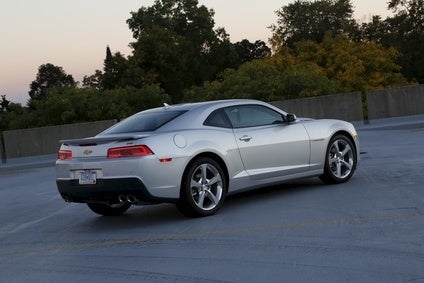 GM Canada has confirmed the end of production of the current Chevrolet Camaro at its Oshawa, Ontario, assembly plant (as first announced in December 2012) will be on 20 November 2015.
The company will begin a voluntary retirement campaign at the plant. Retirement incentives will be offered to eligible hourly workers under the terms of the Unifor (union) Master Agreement to manage the expected loss of about 1,000 jobs throughout 2015. The plant currently employs approximately 3,600 hourly workers of which 2,100 are eligible for the retirement incentives. The total number of retirements will be determined by the end of the year.
In December, Oshawa will have approximately 2,600 hourly employees, building five vehicles on three shifts.
Today it makes six: the Chevrolet Impala and Camaro, Buick Regal and Cadillac XTS on its Flex Line (currently on three shifts) as well as the Chevrolet Equinox and the Chevrolet Impala Limited on the 'Consolidated Line' (currently on one shift). After 20 November, to make the five remaining vehicles, the Flex Line will move to two shifts and the Consolidated Line will continue on one shift.
With many industry, union and government officials concerned GM ultimately will close Oshawa, the automaker said in a statement: "GM Canada continues to examine a range of longer-term opportunities and competiveness enhancements for Oshawa Assembly working with Unifor, government, supplier and community partners to ensure our operations are as innovative, efficient and cost competitive as they can be. Future product decisions will not be made until after Unifor national bargaining, scheduled for 2016."