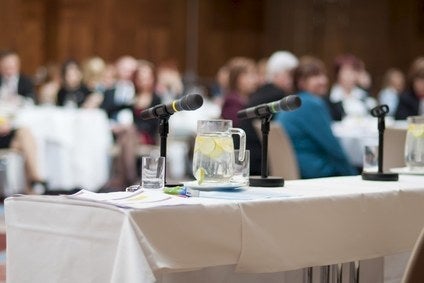 Canada's powerful automotive supplier body, APMA, is urging its government stand firm in the face of intense pressure to ink the current Trans-Pacific Partnership (TPP) deal, as criticism grows it forms part of President Barack Obama's wishlist of 'legacy' deals before he vacates office.
The US President has come under withering criticism for what some perceive as political grandstanding, with a rush of high-profile initiatives that to those, particularly seeking the highest office themselves next year, have come in a decided hurry before the new Commander-in-Chief is elected next year.
Part of that legacy seems to be the US stance surrounding TPP in conjunction with the Pacific Rim countries of Australia, Brunei Darussalam, Canada, Chile, Japan, Malaysia, Mexico, New Zealand, Peru, Singapore, and Vietnam, whose collective view appears to be they are in the "end-game" of negotiations, although Canada's APMA (Automotive Parts Manufacturers' Association) takes a firmly opposing view.
"We support developing new markets," APMA president, Flavio Volpe told just-auto from Toronto, [but] I think there is a lot of pressure the Americans want to close the TPP [deal].
"The Americans previously accepted [the] proposal and presented to Mexico and Canada, but Mexico and Canada walked away from the table.
"There is going to be enormous pressure on Canada, Mexico to relent. I hope we don't relent.
"If the American President would like to get this deal wrapped up before an election, he is running out of time. A second term President would like to have legacy items."
Despite suggestions TPP talks in Hawaii had broken down, the 11 Pacific-Rim Trade Ministers insist "significant progress" has been made, although they concede "a limited number of remaining issues" are still to be resolved.
The talks are shrouded in the usual diplomatic niceties, but an indication all is perhaps not well, echoing APMA's reservations, comes with the 11 noting negotiators are "continuing their intensive engagement to find common ground."
APMA says indications some member-countries are seeking to obtain lower country-of-origin thresholds that would advantage low-cost jurisdictions outside the TPP "are of concern to Canadian suppliers," with the Association insisting it "applauds" Ottawa's efforts to reject country-of-origin thresholds which risk its future prospects.
"We have made [our] public and private positions known," added Volpe. "We have done this with Mexico.
"There are very few chips left on the table. Even more critically, the Mexicans can't afford to make a bad deal.
"The vast majority of Canadian production is engineered to [function] in NAFTA (North American Free Trade Agreement] dynamics. If we sign a TTP that overtakes NAFTA, the other thing is the tariff schedule would have an immediate impact on whether Canadian parts companies can win business."
The American government takes a radically different view however, maintaining TTP is the "cornerstone" of the Obama administration's economic policy in Asia Pacific.
Washington insists TPP countries are the largest goods and services export market of the US, totalling US$698bn, but APMA points to the domestic importance of protecting a huge number of supplier-dependent jobs.
"The continued prosperity of 85,000 Canadian employees depends on our ability to get access to important markets in Asia while continuing to protect our comparative market position in North America," added APMA.
The UAW has previously expressed hostility for Japan to be able to enter TTP, claiming the move would cost tens of thousands of jobs," but was not immediately available in Detroit for comment.