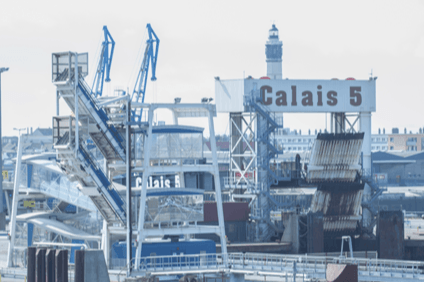 French ports, Calais and Boulogne are spending EUR6m (US$7m) on infrastructure preparations ahead of the UK's imminent departure from the European Union (EU) next month.
The move in France – in particular at the extremely busy Port of Calais which is a critical cog in the European supply chain to ship goods back and forth across the English Channel – comes as Britain's Road Haulage Association is warning UK Members of Parliament to avoid the "disaster" of a hard Brexit with no deal.
In a letter to MPs, RHA's chief executive, Richard Burnett and national chairman, Andrew Howard, warned business will not be ready by 29 March when the UK is due to exit the European Union and said a transition period is essential to help industry adapt to new arrangements and regulations.
However, Calais and Boulogne are implementing their own contingency plans ahead of a potential no deal exit, in particular those concerning customs, inspections and veterinary procedures, which will see a dedicated area capable of handling 200 heavy lorries at a time.
"As soon as the vote [result] was announced, Calais/Boulogne ports anticipated a no-deal Brexit from the EU," noted a statement from the two northern French ferry operations.
"So, for more than two years Calais/Boulogne have been working in very tight and intense collaboration with stakeholders: State services, transport associations, maritime operators, Hauts-de-France Region, port owners, veterinary inspection services… to maintain smooth border crossings while responding to new control obligations and customs declarations."
The Ports add customs declarations will be made upstream from Calais, while once travelling through the port, a link will be made between the vehicle's number plate and customs documents.
This pairing system will avoid the need for physical checks note the Ports.
"All these measures will be scalable and will adapt with regard to traffic and the level of controls to be deployed according to Brexit agreements, which are so far still unknown," added the Ports statement. "Port staff have been prepared for these new measures.
"While waiting for the blur, which still surrounds the exit of the UK from the EU dissipates, the Port of Calais will be ready to welcome heavy lorries and tourists, offering them the best service from 29 March."
Eleven thousand lorries cross the Channel each day, with the RHA maintaining a two-minute customs check would lead to a 20-mile traffic jam.