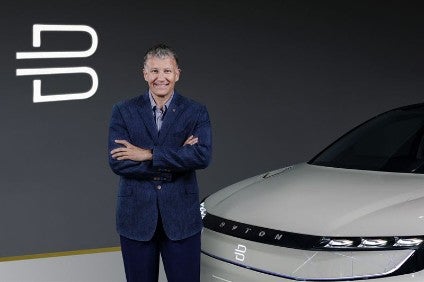 Byton named former Ford executive Andrew Ball vice president of programme management.
He'll be "responsible for driving the development of the product line in order to deliver high-quality vehicles on time", according to a statement.
He'll strengthen program management globally, allowing the EV maker to achieve its goals of offering different products worldwide on a single platform.
Ball has over 20 years of experience in this field with most of those years spent at Ford across research and engineering operations in Europe and China. He headed engineering programmes for several key platforms and models delivered across Asia, including the Taurus, Focus, Fiesta and Escort.
He also was key in building global multicultural teams as Ford increased its presence in the flourishing China market.
Byton CEO Daniel Kirchert said: "Andrew joins Byton at exactly the right time, ensuring that the company delivers the premium, smart electric vehicle that has been promised since the global unveil of the M-Byte SUV at CES 2018."
On 30 May, the first M-Byte body in white (BIW) rolled off the brand new weld line. It's the built with all the design processes that will go into a customer car and joins nearly 100 prototype vehicles being tested to ensure the new car meets the most stringent safety and quality standards in China, the US and Europe.
Tests currently being conducted include passive safety, powertrain, braking system, NVH, aerodynamics, HVAC and durability.
Forthcoming testing will include active safety, advanced driver assistance systems, high temperature durability, UI/UX and connectivity.