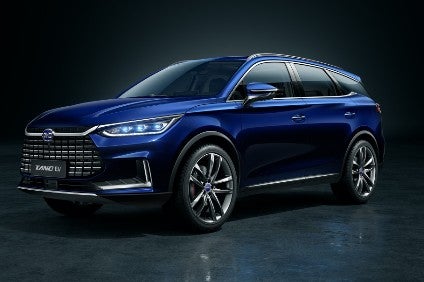 BYD sold 95,180 passenger vehicles in January 2022, up 126.1% year on year (YoY), with NEV sales up 367.6% to 92,926 units.
The automaker sold sold 46,386 pure electric vehicles in January, up 220.7%. DM models sold 46,540 units, up 760.6%, thanks, BYD said, "to its advanced DM-i super hybrid technology".
The flagship Han model, a mid to large sedan, sold 12,780 units in January. The Tang SUV achieved volume of 9,060 units.
The EA1, the first production model on the e-platform 3.0, has seen rising sales since its launch. It again set a monthly sales record, 10,602 units.