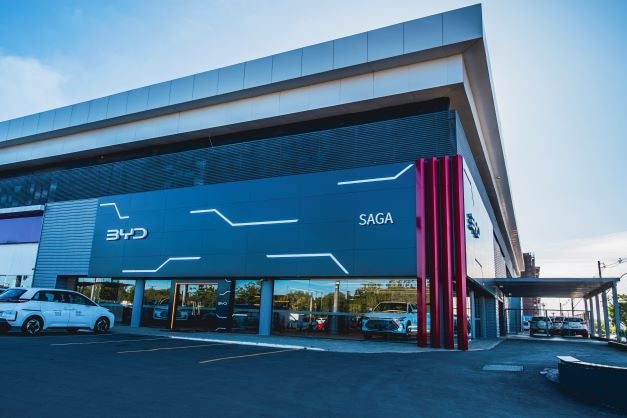 Chinese EV maker BYD has appointed Saga Group, the largest dealer group in Brazil, as its dealer in the capital, Brasilia.
It is the 10th BYD dealer in the country – the company has sold many electric buses there and also operates both bus assembly and EV battery factories.
"Saga Group has reached a significant milestone as we open [our] first electrified vehicle store in Brasilia," said CEO Sergio Maia.
"The cooperation with the biggest dealership group in Brazil is very important to consolidate [our] brand in the [local] market and to 'catalyse' electrification of local transportation", added Tyler Li, general manager of BYD Brazil/
To date, BYD has granted dealer franchises in 31 major cities in Brazil and this is expected to reach 45 cities and 100 locations by the end of 2023.
Electrified passenger vehicle models now on sale include the Tange EV SUV, Han EV 'premium sedan' and the D1 EV.
Pre-orders opened recently for the Song Plus plug in hybrid.