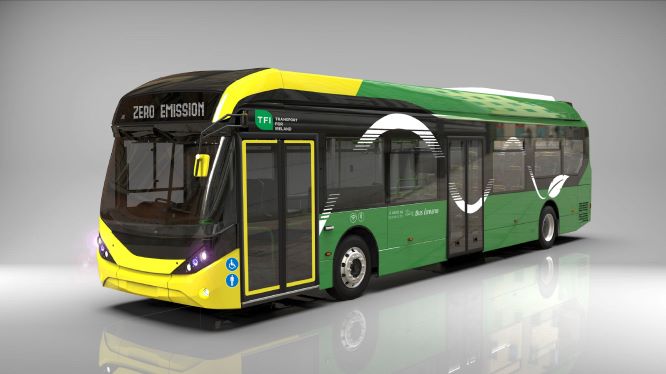 Alexander Dennis and BYD UK jointly announced their electric vehicle partnership signed a framework agreement with the National Transport Authority of Ireland (NTA) for the delivery of up to 200 Enviro200EV battery-electric buses.
An initial firm order for 45 was agreed at the same time, with delivery commencing in 2022.
The single supplier framework agreement will run for up to five years and covers the delivery of long length buses.
This is the partnership's first contract in Ireland as well as the largest order for EV buses in the country to date.
Buses have been tailored to specific needs of the NTA and its operatorsso 12m long vehicles will be specified in several configurations to suit different operational requirements, including a version with two doorways, a wheelchair space and a dedicated area for the accommodation of at least one unfolded pram, pushchair or buggy.
The first 45 units will operate services in Athlone and the Dublin Metropolitan Area.
All will be built in the UK using BYD electrics and batteries with ADL bodywork and interiors.