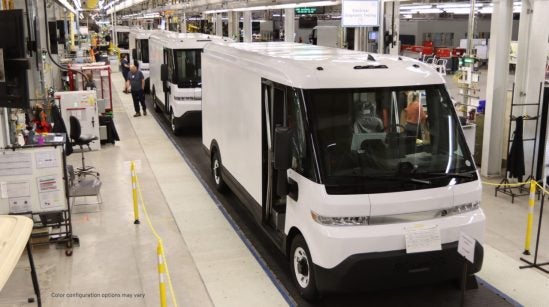 BrightDrop said it had started shipping the first 500 Zevo 600s built in the first quarter at CAMI Assembly in Ontario, Canada, opened three months ago.
The GM electric van subsidiary said all model year 2023 Zevo 600 was sold out while commercial vehicle rental company Ryder planned to add 4,000 of the EVs to their rental and lease fleet through 2025.
The company said it secured 30 commercial customers in two years across industries like retail, rental, parcel delivery and service-based utilities. This includes American Tire Distributors, WasteNot Compost and Rexel USA in addition to previously announced FedEx, Walmart, Hertz, DHL Express and Purolator.
"After a record setting commercialisation and the fastest ever plant conversion for GM, we're well on our way to accelerating production of our electric delivery vans and reaching our 50,000 unit annual volume capacity by 2025," Brightdrop added.