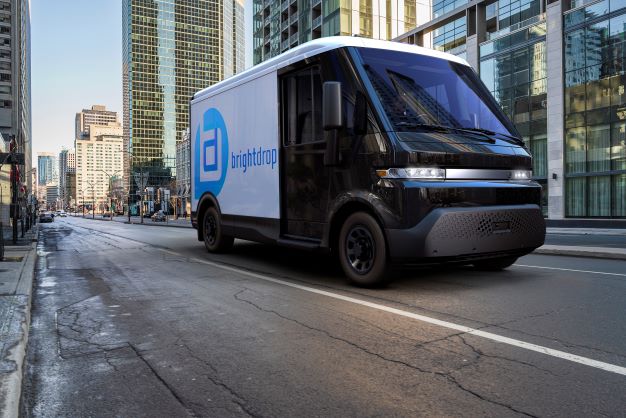 BrightDrop has completed first production builds of the EV600, a milestone on its way to delivering its first electric light commercial vehicle (eLCV) to FedEx Express in time for the Christmas/New Year holiday season in the US.
The build completion is the fastest vehicle programme to market in General Motors' history and comes amid global supply chain delays and shortages.
The company also unveiled a new addition to its vehicle lineup, the EV410, a mid-size eLCV designed for smaller, more frequent trips.
Verizon, one of the largest fleet operators in the US, is the first customer slated to integrate the EV410 into its field maintenance and service fleet.
"Getting our first electric vehicles on the streets in record time before another peak holiday shipping season is the best gift we could receive this year, especially when we consider the supply chain headwinds the world is facing right now," said Travis Katz, BrightDrop president and CEO. "This is a strong statement to the market of how our unique operations setup, which marries the cutting-edge innovation, agility and focus of a technology startup with the scale and manufacturing might of a major automaker, can deliver real value."
BrightDrop's EV600 record-setting development timeline of just 20 months was made possible by leveraging GM's highly flexible Ultium battery platform, innovative virtual development processes established by the GMC Hummer EV programme, and an agile approach to manufacturing development.
Fleet managers can also expect estimated yearly savings of US$7,000 by going electric with the EV600 when compared to a similar diesel-powered vehicle.
BrightDrop is partnering with a US supplier for initial low-volume production while the conversion of GM's CAMI Assembly Plant in Ingersoll, Canada, is completed. CAMI will serve as the large-scale production home of BrightDrop's EV600 van starting in November 2022.