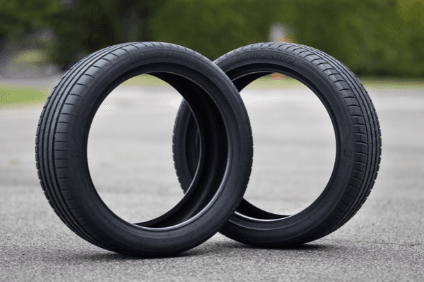 Bridgestone has announced the launch of Enliten, a new light weight tyre technology claimed to reduce material use and rolling resistance, contribute to reduced CO2 emissions and wear the same as a standard original equipment tyre.
The supplier also claims improved handling and stability.
The technology reduces the rolling resistance of a passenger tyre by, on average, 20% from a standard premium summer touring tyre. This reduces fuel consumption and CO2 output while also extending battery life and electric vehicle range.
Enliten enables passenger tyres to be reduced in weight by, on average, 10%. This reduces raw materials use and also contributes to reduced rolling resistance.
The technology combines a proprietary compound mix that enables improved wear performance and a decreased tread depth, a reduced and reinforced inner liner thickness, and a new dedicated mould design concept.
Bridgestone said it would soon be announcing Enliten European automaker OEM fit deals.