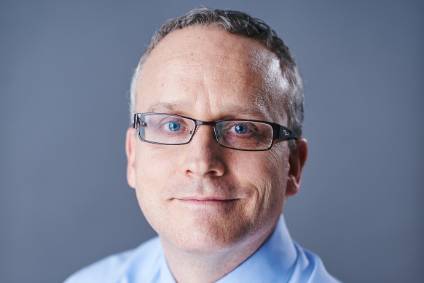 Bridgestone says proposals put forward by Accenture to save tyre production at its Béthune factory will not be implemented, leaving up to 863 jobs potentially at risk at the northern France plant.
French politicians, who had previously condemned the plan by Bridgestone as one of "brutality," will now scramble to see if some positions or business options can be salvaged, with the tyre manufacturer insisting it had already identified ten new industrial projects.
Bridgestone says Accenture had proposed maintaining partial activity at the Béthune plant by significantly reducing production and staff, as well as an investment plan and a major productivity increase.
"After closely studying this option, Bridgestone came to the conclusion it [plan] would not lead to a realistic iindustrial scenario for the Group and employees," said a Bridgestone statement sent to just-auto. "Indeed, this option does not solve Bridgestone's over-capacity production problem in Europe, which continues to worsen with the COVID crisis.
"Furthermore, reducing production capacity at the factory to a total of 3m tyres does not constitute a sustainable solution for Bridgestone, in the face of competitors, whose factory sizes are increasing to reach 10m-20m tyres. To ensure the competivity of Bridgestone's European operations, Bridgestone France must therefore continue with its plan to cease work at the Béthune site."
The supplier added for several weeks it had been working "with all necessary means," with the help of the French government to search for viable external solutions for the workforce, the factory and the region. It has also asked for the help of the BPI (Banque Publique d'Investissement) service, while equally relying on an internal team of what it terms multi-disciplinary experts, led by Bridgestone EMIA CEO and president, Laurent Dartoux.
Bridgestone noted in seeking a buyer for the factory in partnership with Business France and the search for non-tyre activities, it had identified ten opportunities of which four have been well defined, while the supplier emphasised its willingness to sell the plant to a competitor if applicable. It has also suggested repositioning for staff within the Bridgestone Group, with 100 jobs already made known.
Other possibilities outside Bridgestone include 400 offers, which have been identified, as well as 1,300 others in France, via associations such as the Conseil National des Professions de l'Automobile, (National Council of Automobile Professions), Syndicat National du Caoutchouc et des Polymères (National Union of Rubber and Polymers) or Syndicat des Professionnels du Pneu (Union of Tyre Professionals).
Other social measures have been identified such as early retirement, help with starting a business or aid with job seeking. So far, 200 staff have had a meeting with the Information Council to plan their personal situation.
Talks with unions concerning social measures for staff are being undertaken in "a constructive framework," noted Bridgestone.
"We are fully mobilised to find solutions adapted to the situation of each of our employees," said Dartoux. "For that, we are putting in place all necessary means, working with the services of the State.
"I am confident in our ability to reach this objective."