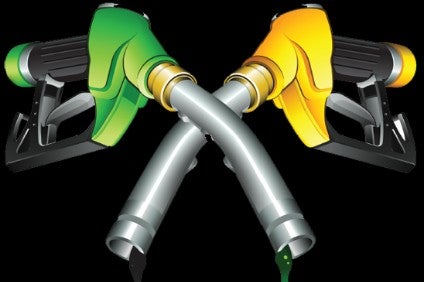 Brazil is in a privileged position for electricity generation and land vehicle fuel production thanks to its ethanol infrastructure. While countries in the so-called 'developed world' need expensive and hard-to-implement solutions to reduce CO2 emission, with projects sometimes taking decades to deliver tangible results, this country can count on biofuels now.
The transport sector is responsible for about 25% of the CO2 emitted worldwide but other sources (eg animals) are far more difficult to control. Hence so much talk about electric cars and electrification of vehicles these days. However, to recharge batteries, a low CO2-emitting electricity source is a must, and this is not easy to achieve, especially in countries with decades of reliance on fossil fuel-powered generation. Nuclear is now largely a no-no after the catastrophe earlier this decade in Fukushima, Japan, and also produces dangerous waste. Solar and wind energy are costly, hydro-electricity (highly competitive in Brazil) is not available in many countries and is sometimes opposed because of the effects of the new lakes generated by the necessary dams.
Sugar cane-based ethanol, besides powering electricity generation, manages to capture 90% of CO2 emissions throughout its life cycle (from well to wheel). Yet this sector here in Brazil has plotted an erratic course over four decades, having started on a large scale late in 1975. Government stimuli and discouragement has alternated, leading to euphoria and crisis in equal measure.
The 10th Ethanol Summit, a biennial event in Sao Paulo, attracting specialists from Brazil and other countries, was marked this time by a highly positive atmosphere. A memorandum of understanding between local auto manufacturers' association Anfavea and the body representing over half of the local ethanol producers, Unica , was signed. An integrated agenda pursuing higher energy efficiency and emissions reduction for the Brazilian vehicle transport sector will be established.
The federal government had an early role in 1979 by encouraging development and stimulating sales of the first ethanol-fueled automobiles. In 2003, it supported the development of flexible-fuel engines. This time the accord is between private companies and institutions only with far-reaching coverage expected in future.
This all adds weight to two other government initiatives. Renovabio (a stimulus programme for biofuels) and Rota 2030 (Route 2030, policies for competitive local auto production without protectionism) are in the gestation stage with medium and long term goals. The effects will not be immediate but they at least add some certainty and strategic vision to help the automotive sector.
During the summit, it became clear one issue needs to be solved in the short term. Brazil is the third largest consumer of fuel after the US and China but ranks only eighth amongst refiners. This means the country, although a growing crude exporter, will have to import more refined products. As Petrobrás (largest local oil company) has no plans to build new refineries, Brazil must boost ethanol production to either reduce dependency on imported fuels or at least maintain status quo.
Since increased ethanol use would help to meet CO2 reduction goals set at the recent Paris accord on climate change, of which Brazil was a signatory, decisions are finally moving in the right direction.