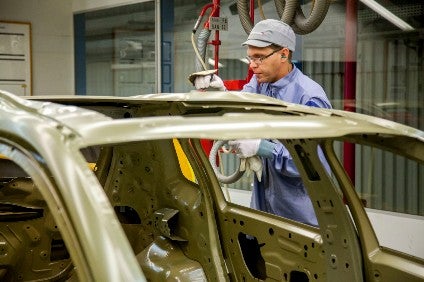 Responsible for 4.5% of Brazil's GNP, the auto industry is one of the economy's most vulnerable sectors in this Covid-19 epidemic.
There were two very distinct halves to March. Following the two first weeks of healthy activity in the domestic market and robust, 9% growth for the year, the steady slowdown of retail trade and auto factories in the second half cut almost 90% of the sector's activity.
The pandemic has already claimed over 1,000 casualties as of last Friday and over 20,000 infections have been confirmed.
Social isolation measures led to the closing of 67 auto manufacturing plants countrywide.
A date to gradually resume retail trade and industry work in the state of Sao Paulo was set for 22 April but chances are high this won't happen [Toyota Motor has since said it was suspending vehicle production at its Brazil plants until at least 22 June, joining General Motors which also expects to resume production in the same month) – ed]
In all of March, cars and light commercials plunge fell 21% year on year for production, registrations and exports compared to 18% for registrations and exports and 7% for production in February.
First quarter 2020 sales of 532,549 units was an 8.18% drop from 579,988 cars and light commercials a year ago.
Luiz Carlos Moraes, president of automakers' representative body Anfavea, said: "It is highly worrying for the finances of the whole business chain from auto parts suppliers to dealer network.
"In a scenario of just 1,000 daily registrations opposed to the normal 9,000 to 10,000 ongoing pace, problems arise.
"If sales come to a halt, no cash comes in and paying bills becomes impossible.
"Parent companies abroad are also facing the same problem and, therefore, there's no chance of outside help whatsoever.
"Even exporting is impossible now, for the virus is everywhere."
It is so serious a situation that neither Anfavea nor dealers' representative Fenabrave (NADA equivalent in US) will make any prediction for the full year now.
Sector specialised consultancies talk of a minimum 33% plunge in sales of light and heavy vehicles sales depending on government action, the resulting financial situation and buyer confidence.
Some consultants say above 40%.