Brazilian industry recovery seen weaker than expected
Our correspondent in Brazil, Fernando Calmon, reports on the first half of 2021 in a challenging new vehicle market, noting full year forecasts have now been revised.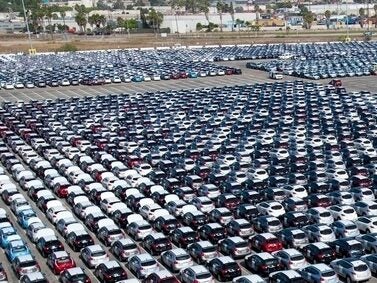 First half results for 2021 fell somewhat short of auto industry forecasts due to the global semi-conductor supply crisis.
A total of 1,148,000 light and heavy units left Brazilian assembly lines in the first half, up 57.5% over the 729,000 produced in the same period last year when factories halted production for up to two months due to the Covid-19 epidemic.
A more realistic comparison with the first half of 2019 showed a drop of over 300,000, or 22%.
Manufacturers association Anfavea estimates between 100,000 and 120,000 vehicles were not produced in H1 2021 due to the semiconductor shortage. This was calculated using an international study by Boston Consulting Group (BCG).
The consultancy noted global semiconductor shortages began in the fourth quarter of 2019 and throughout H1 2020 as the pandemic spread.

Matters were further complicated by the fire at a Renesas chip making plant in Japan last year and also the heavy 2020  winter blizzard in Texas and the surge in consumer electronics manufacturing while automakers reduced microprocessor orders until they were able to resume production curtailed by the pandemic.
BCG sees world vehicle production slumping this year by five to seven million units.
For 2022, the consultancy predicts less chip shortage for the auto industry although restrictions may last until the second quarter of next year.
Based on all that, Anfavea expects at least 140,000 units won't be produced in Brazil due to the semiconductor shortage alone.
In June, production of 166,947 units was the lowest of the last year due to several factory halts during the month, a situation that has been threatening since the end of the first quarter.
In first six months of 2021, 1.074m units were registered in Brazil, up 32.8% over H1 2020, but 17.9% short of first half 2019.
June's 182.453 registrations were 10% less than in April and May this year.
GM's manufacturing plant in Gravatai, in Rio Grande do Sul state, for example, was shut mid-March and won't reopen until mid-August – 150 days straight without producing a single vehicle, (the former market leader Chevrolet Onix model).
There was better news from the lorry sector, thanks to strong performing agribusiness and e-commerce.
Production of 74,700 heavy trucks in the first half was a record for the period (highest since 2014) as was the 58,700 registrations January to June.
Forecasts reviewed
Following the negative cars results and the surprising heavy trucks segment  uptick, Anfavea has updated its January forecast and trimmed expected outout from 2.52m units previoulsy (25% up on 2020) to 2.46m (up 22%).
The forecast 2021 production rise over 2020 for cars and light commercials is down from 25% to 21% but is now 42% compared with 23% for heavy trucks and buses.
Domestic sales are now expected to be 2.32m (up 13% year on year ) versus the 2.37m forecast in January.
Exports are now pegged at 389,000 this year (up from 353,000 forecast in January), a 20% rise over 2020 and far better than the 9% uptick predicted at the beginning of the year.
"It has never been so difficult to make predictions in Brazil," said Anfavea president Luiz Carlos Moraes.
"Besides socioeconomical variables, now we must take the pandemic situation into account, the vaccination pace and this global semiconductors crisis, about which we can do very little."