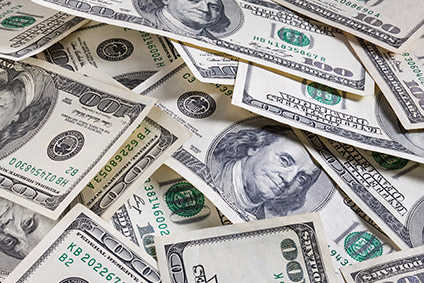 After three years of successive slumps in its sales, the Brazilian auto parts industry underwent a fast capital reduction process which is now causing some manufacturers liquidity problems.
Now, due to strong surge in exports of parts and completed cars, triggered mostly by a large expansion of the Argentine market (over 35% in the first four months of 2017) but also by favourable exchange rates, the components sector is now having to turn around and develop creative new solutions to cope with newly buoyant OEM supply demands from the local automakers.
Though Brazil's domestic new vehicle market is just starting to stabilise after several years of slumping sales, this year's export-led production surge, up over 25% year on year in the first four months, has left a handful of medium and small suppliers struggling to find funding even to purchase raw materials.
The way out was external financing taking advantage of far lower tax rates than in-house sources.
According to the influential O Estado de S Paulo newspaper, management company TCP Latam arranged BRL36m/$11m of external loans for auto parts manufacturers in the first three months of the year alone. In 2016 demand for such resources was nil.
Another way found to bypass the problem was by automakers themselves directly providing supplier aid.
"There are cases where we purchase raw materials and pass it on to the supplier or we pay in advance for components so as to make their production feasible," said Miguel Fonseca, the Portugese VP of marketing, sales planning and product for Toyota Brazil [and former Toyota Motor Europe sales chief – ed].
Large Tier 1 auto parts manufacturers such as Bosch have also purchased raw material to keep some of their lower tier suppliers in production.
Nevertheless, the German company prefers to offer technical support through a partnership programme with Brazil's industry department to support development and sustainability of 25 strategic suppliers.
Dan Iochpe, president of a grouping of over 460 auto parts sector affiliates using local and foreign capital under Sindipeças, believes that, even in the current situation of mammoth excess capacity, any meaningful company factory closing is not expected.
"Despite this difficult period for all, it's a fact the sector demostrates great resilience," he said.
He said there is a move of companies, banks and government towards a 'capitalisation' fund for auto parts suppliers.
"Without working capital, many companies in our sector will be unable to solve their current problems," Iochpe stressed.
There is wide local belief the new federal government programme to replace the current Inovar-Auto scheme from 1 January, 2018 will include special attention to the auto parts sector.
They complain generally the current automotive sector policy did, in fact, envisage more support for local companies but bearings were lost amid excessive bureaucraracy, falling short of achieving expected results.