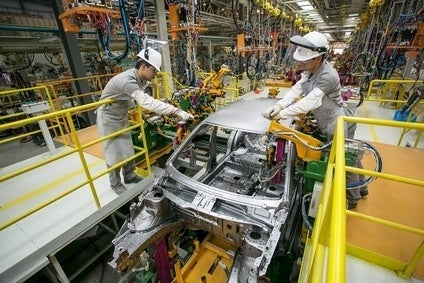 Against the background of an overvalued Brazilian real and an expanding market (for nearly a decade), the Chinese automakers' strategy for selling cars and light commercial vehicles here has been to offer well equipped models with no available additional options.
Though their prices here are really tempting and at least one brand, JAC, offers a full, bumper-to-bumper six-year warranty (a year more than Hyundai's), the cars have lacked the quality and dependability of established rivals and all Chinese brands combined have failed to reach anywhere near their forecast 5% market share.
As a result of the higher sales tax imposed by the Inovar-Auto regime on brands with no local assembly plants, the 10 Chinese automakers operating in Brazil have all announced plans to build local plants.
Yet, last year, they accounted for just 0.7% of Brazilian auto sales.
So far only Chery has actually opened a factory – with capacity of 50,000 units a year (a third of the originally planned volume) – in August 2014. However, barely had the plant started assembly operations late last February, Celer production was halted by a month-long strike that ended only last week. This has delayed the production start of the new QQ to the end of the year.
As for JAC's plans for an 80,000 unit plant, building construction is now on hold awaiting the release of financing by the government of Bahia state where the land is ready in Camaçari, near the Ford plant.
Sales are also slow for the other eight brands – Lifan, Geely, Changan, Hafei, Haima, Great Wall, Jinbei and Change. It is uncertain if they are still importing vehicles from China or are just getting rid of inventory already in Brazil. Of the other promised assembly plants, not a single word more has been heard.