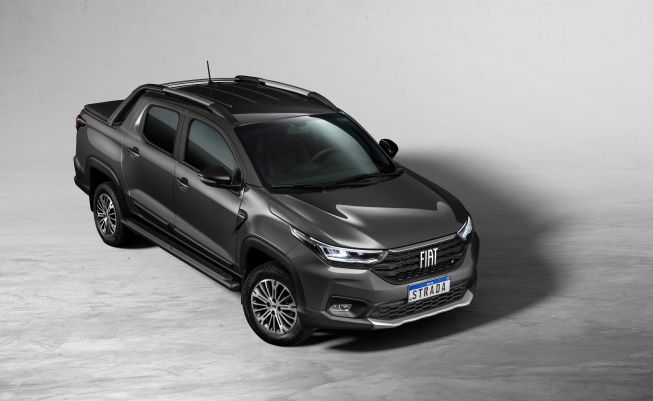 The just-ended year 2021 commenced with forecasts of a hefty 15% recovery for the Brazil domestic vehicle market compared with Covid-ravaged 2020. But the worldwide microprocessor shortage soon cooled the pace of production for both local and export markets.
At least 300,000 units were not produced at all and several plants had to pull down the shutters throughout the year, according to the local automaker's association Anfavea.
December was last year's best month for sales: 210,900 light and heavy vehicles. But that was far from enough to compensate for the lack of product at dealers. The waiting list for most new models exceeded 90 days.
The 12 month sales tally was 1.974m cars and light commercials, imports included, plus 145,123 lorries and buses. Total: 2,119m. Growth was a mere 3% or 80% less than predicted at the start of 2021.
However, heavy trucks enjoyed a good year with growth of 43% over 2021, reflecting the strong Brazilian agribusiness and its exports.
The sales data placed Brazil as the seventh largest global market, all but tied with France.
In production terms, the country ended 2021 eighth worldwide (regaining the post from Spain) with 2,248,300 units  of light and heavy vehicles, a 11.6% rise over 2020.
The rapid recovery following the pandemic in markets like Chile, Colombia, Peru and Uruguay helped exports despite commercial restrictions imposed by the Argentine government.
For the first time ever, neighbouring Argentina, traditionally the strongest export market, took less than half Brazil's 2021 shipments (only 34% of the total).
The 376,400 units exported were up 16% year on year.
By value (US$7.53bn), exports expanded even more, 37.8%, due to shipments of more expensive vehicles such as heavy trucks and SUVs.
However, exports were well short of the US$15bn record set in 2017.
Despite the end of Ford manufacturing operations early last year, industry employment remained constant at 101,000 workers by the end of 2021.
The employment level is likely to improve, too. Great Wall Motor has acquired the Iracemapolis, SP Mercedes-Benz facilities (shut down since December 2020).
Audi had closed its assembly line last February but announced late in December production would resume, with two versions of the Q3 SUV imported in semi knocked-down (SKD) kit form from Hungary, next June.
For 2022, Anfavea has predicted an 8.5% rise in the domestic market (to 2.3m units) amid an expected difficult year for the Brazilian economy which is forecast to grow just 1%. But Anfavea made clear that will depend on component supply.
"Despite economic turbulence and a major election year, we are betting on the recovery of all industry indicators in 2022," Anfavea president Luiz Carlos Moraes said.
National dealers association Fenabrave, meanwhile, forecast a more modest 4.6% rise.
All local automakers faced different degrees of production disruption last year.
Fiat did better managing the parts shortage by focusing on multi-use models and regained the top sales position after five years, with VW as runner-up. GM's main plant was closed for five months so dropped to third.
Top selling vehicle last year was, for the first time, a pickup truck [reflecting the US, Australia and NZ – ed]. Fiat had launched a four-door variant of the Strada compact in April 2020 which was very well accepted by the market through 2021.
Previously, hatchbacks and SUVs were most popular here in Brazil.