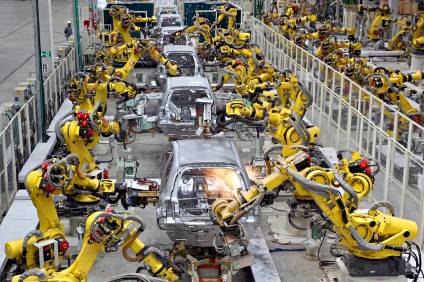 Though uncertainties about the Brazilian economy in 2020 remain, downturn in the auto industry will be less than expected.
July to September was the year's best quarter for both sales and production after negative first and second quarters due to the impact of the coronavirus pandemic.
September also saw the year's best production and sales tallies.
More recent results confirm recovery, bringing some relief to the whole automotive chain.
Output of 220,162 motor vehicles (cars, light commercials, lorries and buses) was 4.4% higher than in August, albeit 11% short of September 2019.
The nine-month year to date data showed a 41.1% downfall.
Poor export performance was the key culprit behind the production shortfall. Results for the third quarter came nowhere near matching the first three months of 2020, just as COVID-19 began to bite, so the forecast is a very bad result for the year.
In September just 30,519 motor vehicles were shipped outside Brazil, 8.5% more than in August but 16.7% less than in September 2019 (38.6% fewer year to date), reflecting the still depressed main markets of Argentina and Mexico.
The domestic market was brighter, however, as September sales rose 13.3% month on month to 207,710 registered units, still 11.6% short of the tally in September 2019.
Yet the 32.3% fall year to date was well below manufacturers association Anfavea's 45%-plus predicted drop for 2020.
Despite last month's recovery, Anfavea still estimated production for the full year at 1.915m units, 35% down on 2019.
Anfavea's expectation is 1,925m units will be registered in Brazil in 2020, 31% short of 2019. Exports are pegged at 284,000 vehicles, 34% down on 2019.
"We credit this mostly to the emergency aid to workers and the unemployed that made the economy rebound faster than expected, the slowing COVID-19 infection rate, high demand for individual transport and the usual end of year market boost which pushed customer confidence up," said Anfavea president Luiz Carlos Moraes.
Independent consultants, however, do not rule out sales even closer to 2m units.
Some industry executives, like FCA president Antonio Filosa, have said 2020 will be "less bad than expected".
In the early days of the pandemic, it was thought the consequences of COVID-19 would last to 2025. But GM president for South America, Carlos Zarlenga, now expects a rebound to the 2019 level by 2023.
In contrast, experienced consultant Francisco Mendes who has over 30 years' experience assessing consumer behaviour, suggests market reaction will be quite strong.
"September's first fortnight data showed strong growth of average, daily new car registrations close to 9%, thus confirming continuity of consumer demand increase and car rental companies' gradual return to fleet renewal."
"Therefore, a solid basis is established and suggests volume by 2021 already ahead of 2019 results, with modest growth, but even so a rise of up to 3.8%," Mendes said.