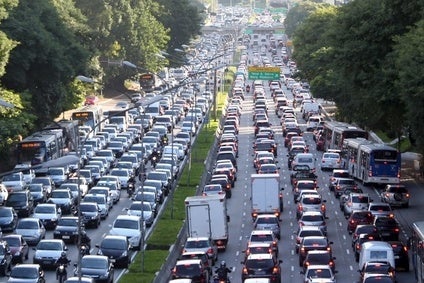 Brazil's auto parts industry has been more deeply affected by the current new vehicle sales downturn because it is a less resilient sector. But some relief has come from a slight improvement in aftermarket sales. After all, if Brazilians are shopping less for cars, they're spending more on replacement parts for repairs and servicing.
Historically, 70% of the sector's turnover has been dependent on local vehicle assembly lines and 14% on the aftermarket. Last year, these percentages changed to 67% and 17%, respectively. This year it is likely to alter to around 66% and 18%.
As in the auto assembly sector, job cuts are on the rise. Delphi, ranked second among suppliers here, has shut three out of its nine plants in the country this year alone, two in São Paulo state and one in Minas Gerais.
The US company has cut 700 posts in Greater São Paulo's city of Cotia and workers will depart gradually until 2016. Some workers have been offered transfers to GM's Piracicaba plant 150km (95 miles) away.
Seat maker Grammer, based in Atibaia, Greater São Paulo, was the first Brazilian manufacturer to sign up to the recently introduced Employment Protection Program (PPE in Portuguese).
The government announced PPE on 21 July and it mandates a six-month waiver before employers can cut workers daily hours by up to 30%. Half of the wage difference is then paid from a government-backed fund and the other half is a straight pay cut. (The waiver is necessary because the Brazilian constitution strongly bans any salary reduction).
Next to comply was Rassini-NHK, a supplier of coil and semi elliptic suspension springs in São Bernardo do Campo (Greater São Paulo).
No large automaker has signed up to PPE so far although most are discussing the possibility with local unions.
Caterpillar, the manufacturer of tractors, road construction machinery, farm implements, diesel-electric generators and replacement parts, is the only Anfavea member automaker to sign up to to PPE so far. The accord was signed on 6 August.
Some good news for the auto parts sector: ground breaking and confirmation of details of Chery's Automotive and Technological Centre in Jacareí (São Paulo state) a month ago.
In time, 24 suppliers will cluster around the main facilities on a 4m sq m/4,784 sq yd campus.
Construction will take 18 months.