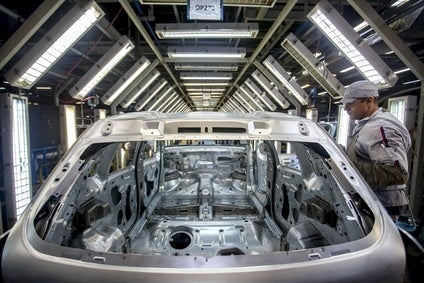 The lack of electronic components, mainly chips, affected severely all Brazilian auto industry indicators in September.
Some plants resumed production, such as GM's main production site in the south of the country, back to activity after five months without producing a single vehicle.
On the other hand, the Fiat plant in Minas Gerais state, relatively little affected until August, started having supply troubles from the end of September.
In September, 155, 100 vehicles were registered overall, a 10.2% fall over August's 172,800 units. Year to date sales improved by 14.8% to 1.577m in 2021 versus 1.374m in 2020 because the comparative base was low. The number was boosted by light commercials such as pickup trucks plus cargo and passenger vans.
Exports accounted for 277,000 units in the first nine months of 2021, a 33.8% surge on last year's 207,000. Sales fell 19.7% to 23,600 units in September compared to August's 29,400, despite hefty orders.
This was due to Argentine market contraction. Historically the neighbouring country takes 70% of Brazil's exports but last month it went down to just 40% of what Brazil shipped abroad as Mexico and other South American countries improved.
In all, 173,300 units were produced last month, 21.3% less than in September 2020. Year to date, the industry manufactured 1.649m units, up 24% over 2020's 1.33m.
That was lower than expected as volume to September was driven mostly by light commercials (+46.5%) and heavy trucks (+103.7%).
Brazil's National Association of Motor Vehicles Manufacturers (ANFAVEA) has released its new forecasts for registrations, production and exports in 2020.
The body noted the semiconductor supply crisis had hit motor vehicle manufacturing world wide with a steeper fall in September.
It is estimated the auto industry globally will fall short by 7m to 9m vehicles not produced in 2021, going backwards to 2020 level.
The lack of raw materials, combined with rising costs and logistics issues, is severely hitting production in Brazil more than expected early in 2021.
New car registrations this full year may vary from 2.038m to 2.118m, 1% down to 3% growth over 2020. These numbers are quite a bit short of those predicted early in 2021.
Production will be between 2.129m to 2.219m units, 6% to 10% growth over 2020, albeit from a very low comparative base.
Exports are pegged at 357,000-377,000, a 10% to 16% rise.
"We are still facing mammoth difficulty to focus the short-term scenario for the Brazilian auto industry. Uncertainties to assure vehicle production are giant due to the global supply crisis. We are experiencing a strong consumer demand for buying new products, but we do not have products in the volume needed to fill it", said Luiz Carlos Moraes, president of ANFAVEA.
Total inventory in automaker and dealer yards was just 17 days' supply last month versus up to 40 days in the 'old normal' days.
Current average delivery time is three to four months for light vehicles and twice that for heavy vehicles.
Consumer prices have kept on climbing (circa 20% January to September), but that has not tamed demand.
The result is buyers searching for used cars like never seen before. For every new vehicle seven used are sold today. Historically, the proportion is one to three.