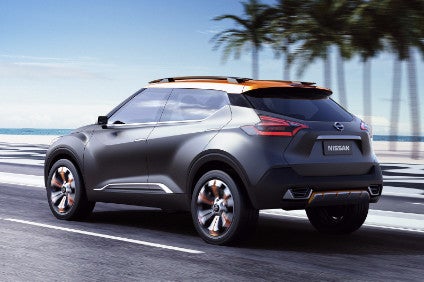 Forecasts for the 2016 Brazilian domestic market (both light and heavy vehicles) are discouraging. In a year in which the domestic auto industry will have been established 60 years, all data, regardless of source, remains negative.
Dealer association Fenabrave expects 5% fewer registrations; the automakers' equivalent, 7.6% less; and the average among the sector's journalists, down 9.4%. Production is expected to stagnate despite the predicted 8% export growth.
Fenabrave remains optimistic some sort of fleet renewal plan will be announced but the biggest problem is finding financial support because the government coffers are empty.
For trucks over 30 years old the idea is trade-ins for "less used" replacements. As for cars and motorcycles over 15 years of use, swap for brand new units. The car would be recycled or scrapped and the owner would be given a credit.
Similar 'scrappage' plans in Europe and the US have always been government funded. In his first term, President Obama rolled out a US$1bn 'Cash for gas guzzlers' rebate programme.
Other countries also have vehicle technical inspection regimes for emissions and safety and a full recycling chain. Such infrastructure is practically non-existent here.
Contrary to expectation, car price increases remained below inflation in 2015, discounting bonuses and rebates, according to manufacturers group Anfavea. Several importers did not applying exchange adjustments for the real devaluation but will surely do so this year.
Reduced production may also affect prices in 2016 so we may see above-inflation hikes this year for the first time in over a decade.
In such a depressing year as 2015, with a 26.6% general sales downturn (there have been worse – 41% in 1981, 33% in 1987 and 28% in 1998), all segments were severely hit with the notable exception of compact SUVs.
Sports cars and estates (wagons), for example, dived 48% and 34%, respectively. Yet small sport utilities surged nothing short of 34% compared to 2014 results.
Everything points to continuous growth with confirmation on the first day of the year that Nissan will produce the Kicks in 2017 (imported from Mexico to begin with). Hyundai is already working in a similar project and Renault plans the slightly larger Captur for this year, too.
Missing from this new product avalanche are Toyota and VW. The Honda HR-V is the new segment leader yet the Jeep Renegade is on its heels and should overtake it in 2016, aided by greater production capacity. Ford's EcoSport placed fourth (it succumbed to Renault's Duster) but will be restyled and will get a new 1.5-litre, I3 engine this year.
GM's Chevrolet Onix was the best seller for the first time with 125,931 units sold, by a margin of a mere 3,368 cars over the Fiat hatch duo Palio/Palio Fire. In the medium size pickups, Toyota's Hilux nearly ended the Chevrolet S10's 20-year leadership.