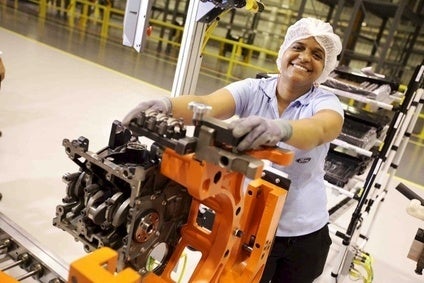 Volkswagen and Ford workers in Brazil have agreed to a 20% reduction in working hours as well as wage cuts in order to avoid mass layoffs.
Under the deal, around 4,400 workers at Ford and 11,600 at Volkswagen will work for 80% of their usual hours, Reuters reported. Under terms of the government's Job Protection Programme (PPE), if it agrees to the deal and pays 10% of the workers' current pay, their wages will be reduced only by 10%.
The agreement at the Ford plant in São Bernardo, outside Sao Paulo, Brazil's biggest city, ends an eight day strike, the union said in a statement cited by the news agency. The Ford agreement will also extend an earlier income protection scheme to 100 workers laid off starting in May and apply the terms of the same older programme to workers facing layoff in January, the union said.
Representatives of Volkswagen confirmed to Reuters the automaker had reached a PPE deal with the union, pending government approval, at its Anchieta plant also in suburban São Paulo. Volkswagen did not give details of the accord.