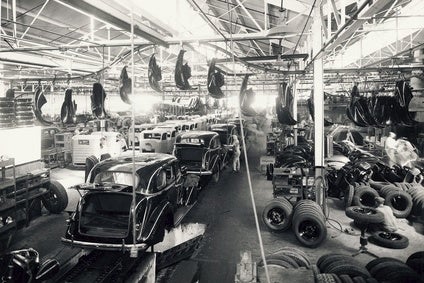 For the so-called 'Big 4' here in Brazil – Fiat, Ford, GM and VW – the current tough market conditions are even more difficult. They are losing sales at a faster pace than the overall domestic market downturn.
Last April, their combined market share fell below 60% for the first time, to 59.6%, to be precise. In June, this dipped even lower to 55.9% but recovered somewhat last month to 57.5%.
JATO Dynamics' Brazilian unit reckons the four oldest automakers now account for only half of their market on a revenue basis. This is because the average retail prices of their models are lower than newcomers'.
Toyota, Honda, Mitsubishi and Citroën, for example, do not offer any model with a one-litre/61 cu in engine, on which sales tax is somewhat lower and the segment represents nearly 35% of car, crossover and SUV sales.
The premium segment (essentially German brands) combined achieved 18% growth this year while the market as a whole dropped a shade more than 20% year to date July.
Since the beginning of the year, confirmed planned spending on research centres, engine plants, increasing local content and product renewal has totalled BRL8bn/US$2.3bn.
It is worth mentioning 80% of that considerable sum is coming from just one Brazilian auto industry pioneer, GM, which will practically renew its entire line-up of light vehicles within the next four years.
Despite this, the Brazilian subsidiary will lose to Argentina production of the Cruze hatchback and saloon, its most valued car products.