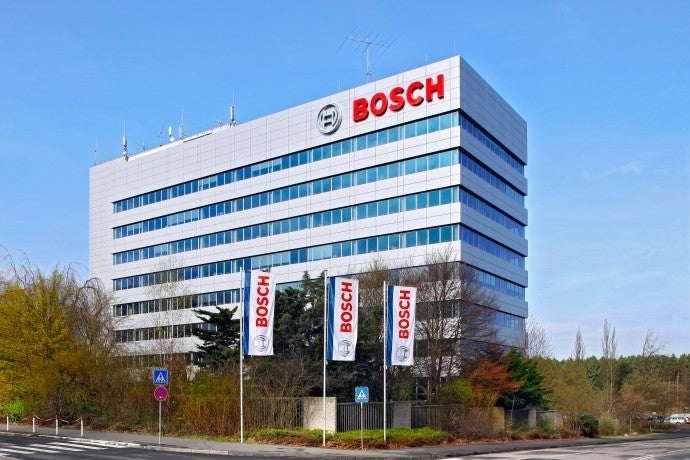 Robert Bosch is strengthening its operations in China to focus more on fast growing demand for electrified powertrain components from the country's new energy vehicle (NEV) industry, according to local reports.
Bosch is a major global automotive components supplier with its Mobility Solutions division generating revenues of EUR52.6bn last year, or 60% of group revenues.
Other major operating divisions include consumer goods, industrial technology and construction sector equipment.
Earlier this year the company announced plans to invest EUR1bn to strengthen its e-mobility products business in China over several years, specifically in the development and production of components for electromobility and autonomous driving.
Chairman Stefan Hartung said he expected electrified powertrain products to be a major driver of growth over the next decade. Speaking at a business event earlier this month in Wuxi in China's Jiangsu province, Hartung said Bosch wants to accelerate development of fuel cell, hydrogen and electromobility technology in China to meet growing demand.
Bosch Powertrain Solutions China this month signed an agreement with Wuxi National High Tech Industrial Development Zone Administrative Committee which the company said would help accelerate its localisation and commercialisation of hydrogen fuel cells for commercial vehicle electrification.
The company began production of high volume membrane electrodes assembly in Wuxi earlier this year and said it aims to localise production of bipolar plates by 2025.
It also plans to begin local production of electric drive systems for commercial vehicles later this year, including electric motor and power electronic control units.