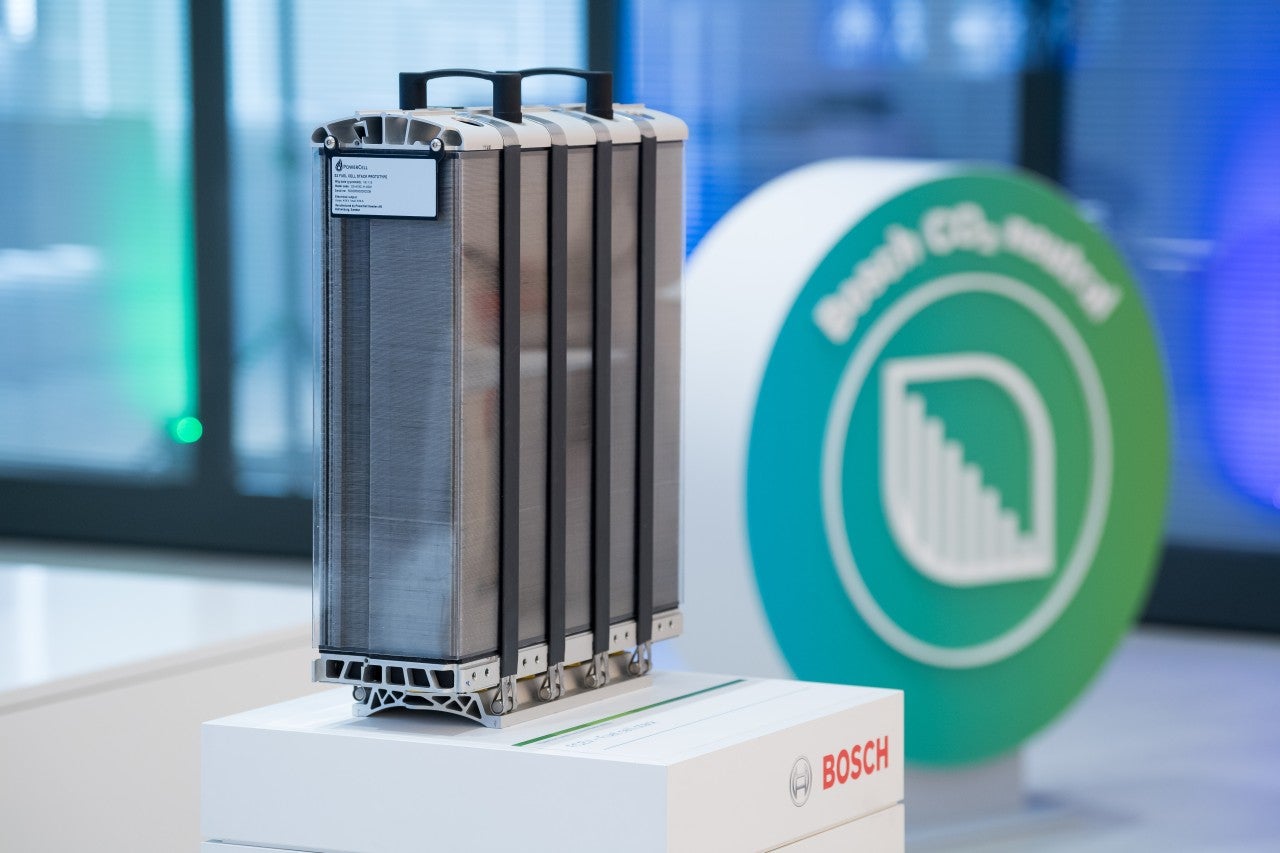 Bosch says it continues growth to support the hydrogen economy with its first production of fuel cell technology in the United States.
A new fuel cell stack is the heart of a fuel cell power module that will propel heavy duty Class 8 trucks, with the start of production planned for 2026.
The fuel cell stacks produced in Anderson will drive hydrogen-powered trucks coming to the roads of the US in the next few years. Bosch notes that a fuel cell operates by using hydrogen to generate electrical energy. As the hydrogen ions pass over the fuel cell plates, they combine with oxygen to create electricity. The only by-product is water, allowing the vehicle to run with zero local carbon emissions.
When hydrogen is produced using renewable energy, also called green hydrogen, fuel cells enable vehicles to be operated nearly CO2-free. Bosch says that – especially for large, heavy vehicles – fuel cells have a better carbon footprint than exclusively battery-electric when the CO2 emissions for production, operation and disposal are added together.
"The hydrogen economy holds great promise and at Bosch we are all in," said Mike Mansuetti, president of Bosch in North America. "This is a significant milestone as we announce the first fuel-cell related production for Bosch in the U.S. to support the growing demand from our local customers as part of a diverse approach to powertrain technology."