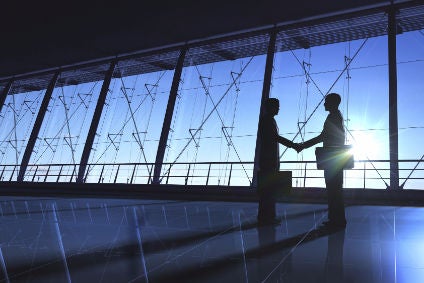 Bosal says despite undoubted labour challenges in Eastern Europe, it regards the region as crucial to its future development and has outlined some of its supplier selection strategy.
Former Soviet satellite States have emerged as a key plank for overseas OEMs and Tier 1 suppliers looking for lower-cost, mass volume and skilled labour, although the latter is proving problematic as myriad companies compete for a shrinking workforce able to move easily around most of Europe.
The Visegrad Four: Czech Republic, Poland, Slovakia and Hungary, are at the forefront of auto development in the region, but so too are countries on the geographical fringes of Europe such as Slovenia, Serbia, Bulgaria and Romania, not to mention the currently dormant and potential future powerhouse of Russia.
"This region is very important for us, [but] one of the biggest challenges is how do we get more employees because we are expanding very rapidly," said Bosal Group sourcing director, Robert Snijder, who also detailed some strict conditions for new component makers at last week's Central and Eastern European Automotive Forum organised by Adam Smith Conferences in Prague.
"We [have] very strict requirements on our suppliers. We will ask suppliers to assess themselves initially, looking at organisation, quality, on-time delivery and supply organisation. We will do financial analysis and ask you [candidate producers] to comply to certain quality assurances and corporate social responsibility.
"On that basis we will validate your company [and] you will either be approved or discarded if you don't meet certain requirements and if you do not meet our specifications. After that you will work with our series buyers [and] enter series delivery. The [final] decision is taken by a sourcing committee.
"We will support that with a supplier agreement and you get regular feedback from our side on how you are performing."
The Bosal sourcing director added he would "welcome any interested parties as soon as possible" and it was apt he made his remarks in the Czech capital, with the country hosting one of the highest concentrations of automotive-related activity in Europe.
Some 56 of the world's 100 global auto suppliers are based in the Czech Republic, with a heavy concentration for example in the Moravian-Silesian cluster supporting export abilities for its members.
The reason for such numbers can be gauged by information from CzechInvest, which notes with production of 107.5 vehicles per 1,000 people, the country is among the fifteen largest global passenger vehicle manufacturers by volume.
CzechInvest also possesses an automotive supplier database of nearly 900 companies, encompassing Tier 1, 2 and 3 operations, while the government offers new and existing parties support covering up to 25% of costs associated with investment projects.
European Union structural funds may also be available for R&D centres, training establishments and building renovation projects.