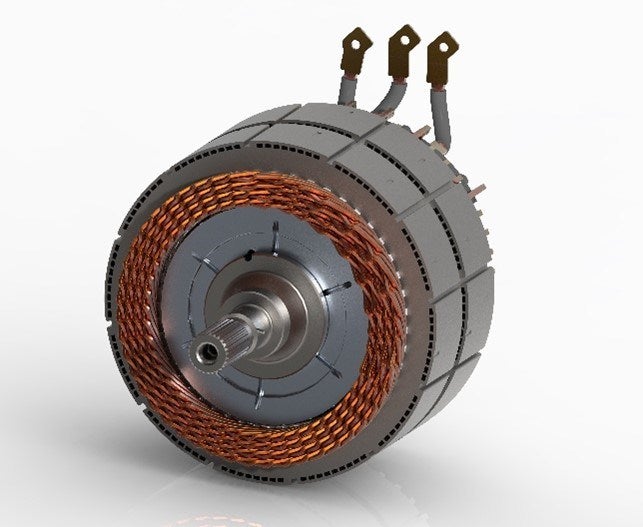 BorgWarner said it would supply high voltage hairpin (HVH) eMotors for a "leading electric vehicle brand in China" for use in a second generation 800V propulsion system platform.
The vehicle model is expected to start mass production in October 2023.
The 800V oil-cooled motors are available as either motor assemblies or stator and rotor subassemblies. They incorporate built-in, permanent magnet rotor and proprietary stator insulation enhancement technology, deliver claimed peak efficiency of over 96% and feature patented HVH stator winding technology.
During vehicle braking and downhill, the motor can also convert mechanical energy into electrical energy and charge the battery through the inverter.