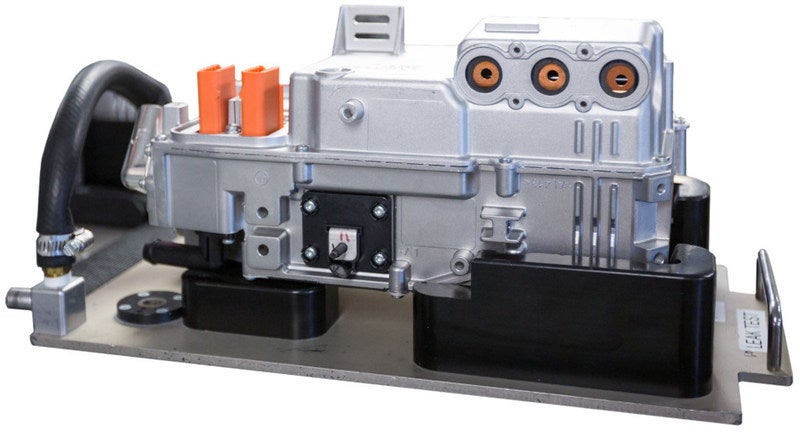 BorgWarner will supply a new, high-voltage silicon carbide (SiC) inverter to "a large German automaker" for use in electric vehicles.
The supplier said the 800V SiC inverter "with proprietary power switches provides a more compact and efficient power module, resulting in higher electric vehicle range and enhanced driving performance2.
"We are pleased to have won yet another SiC inverter contract and are proud to enter the next stage of a long-standing cooperation with this manufacturer," said Stefan Demmerle, head of the company's PowerDrive Systems.
"New technology offers enhanced power density, proven performance, and long-term reliability."
The inverter, with higher power density and higher efficiency, allows OEMs to design 800V high power propulsion systems delivering enhanced driving performance, longer battery electric ranges, and faster charging times, the supplier said.
"These enhancements can ultimately further efforts to broaden consumer acceptance of electric mobility," BW added.
It plans to grow electric vehicle revenue to approximately 45% by 2030.