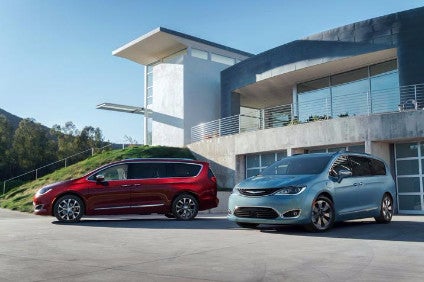 BorgWarner announced it is supplying its sprag one way clutch for the recently launched 2017 Chrysler Pacifica Hybrid, FCA US' first mass-produced plug-in hybrid electric vehicle and the industry's claimed first PHEV minivan.
Depending on driving mode, the one way clutch enables the secondary motor to generate electricity or work with the traction drive motor to transfer torque through the differential to the front wheels.
During all electric operation, the clutch enables both the traction drive motor and secondary motor to generate torque for improved acceleration and performance. When the petrol engine powers the vehicle, the clutch spins freely, allowing the secondary motor to generate electricity for improved battery and fuel efficiency.
The supplier claims its one way clutches provide superior engagement performance and high efficiency for a variety of transmissions. Available in a wide range of sizes, package configurations and torque capacities, they have optimised materials, geometry and processing to meet customer specifications.
BorgWarner also supplies parts for FCA's V6 Pentastar engines, including exhaust gas recirculation modules, thermostatic valves, silent engine timing chains, variable cam timing technology and variable force solenoids.