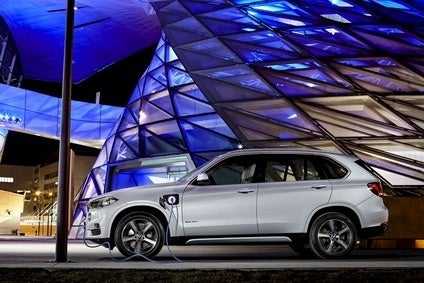 BMW plans to build its X5 model in China, as it looks to channel more resources into its largest and most lucrative global market.
Chinese production of the X5 is scheduled to begin in the second quarter of 2022 at BMW's Brilliance China Automotive Holdings joint venture in Shenyang in Liaoning province, according to a source close to the company.
It would be assembled alongside the X1, X2 and X3 compact SUVs and the 1-, 2-, 3- and 5-series sedans currently in production in Shenyang.
The automaker currently makes the mid-sized SUV for most mainstream markets at its Spartanburg plant in South Carolina, with more limited production for some Asian markets taking place in Thailand.
The source confirmed US production of the X5 would not be affected by the company's China plans, as Shenyang production would help fulfil strong global demand for the X5.
An executive at Brilliance China Automotive Holdings said: "We have submitted an application to the authorities to assemble the X5. Once approved, the X5 will become the new flagship of our local production fleet, marking a new milestone in BMW's commitment to China."
A BMW China spokesman said the X5 would be "the most advanced and sophisticated premium vehicle assembled in Shenyang by the German luxury carmaker and its partner Brilliance China Automotive Holdings since they began their joint venture in 2003".
BMW's sales increased by almost 20% to just under 700,000 vehicles in China in the first nine months of 2021, accounting for close to  a third of its global sales.