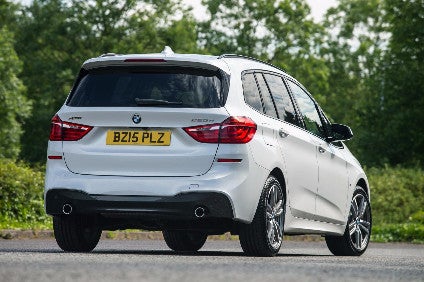 March 2016 saw the BMW Group sell more vehicles than in any other single month in the company's 100 year history, the automaker announced on Tuesday (12 April).
A total of 240,659 BMW, Mini and Rolls-Royce vehicles were delivered world-wide, an increase of 3.5% year on year. In the first three months of the year, sales increased 5.9%, totalling 557,605 vehicles.
"March 2016 has been the best single month ever for BMW Group sales and I'm delighted to see that our innovative product range is enabling us to achieve ongoing, sustainable and profitable growth," said sales and marketing chief Ian Robertson. "Globally, I am confident that we will see this positive trend continue through the year."
Sales of BMW brand vehicles topped 200,000 in a single month for the first time – 201,352 were delivered, an increase of 2.9% year on year. The brand also achieved record sales for the first three months of the year, with 478,743 vehicles delivered (+6%). The growth in sales was spread throughout the model range including 2 Series volume up 56.3% to 43,657 and X1 sales up 67.7% to 51,002.
Mini sales also set a monthly record as 39,061 units were delivered, up 6.6% year on year. Mini sales also achieved a new quarterly record of 78,311, up 5.4%.
With Rolls-Royce focused on the start of production of the new Dawn convertible ahead of first customer deliveries in the second quarter, first quarter sales of 551 cars for the brand were down 29.4% year on year.
"The high demand for Dawn has necessitated a rebalancing of production assets within Rolls-Royce's Goodwood-based manufacturing plant, impacting on Q1 production capacity. Rolls-Royce continues to strive for long-term sustainable growth," the automaker said.