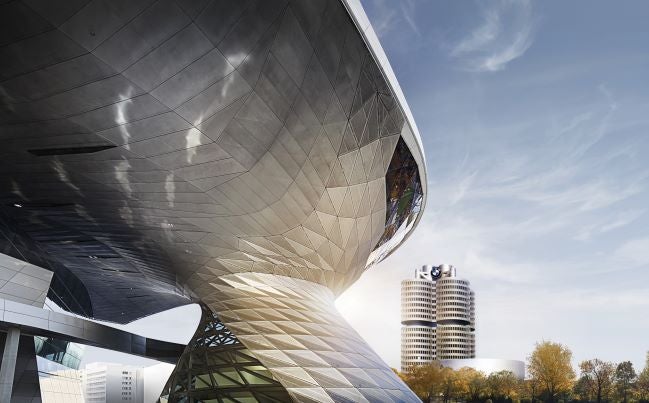 BMW Group said it "remains on track for success as transformation continues" after announcing a third quarter 2022 EBIT margin "on target at 8.9%" following a period of "an uneven economic environment".
"Solid financial key figures are evidence of the company's economic success in the face of rising raw material and energy costs," the automaker said in a statement.
Q3 revenue rose 35.3% to a record EUR37,176m from EUR27,471m a year ago.
Year to date revenue was up 24.5% to EUR103,088m from EUR82,831m. Contributing to this were solid pricing for new and used cars, a favourable product mix and revenue from the Chinese joint venture BMW Brilliance Automotive which has been fully consolidated since 11 February.
But the cost of sales also increased significantly – owing to rising raw material and energy costs and inclusion of BBA's cost of sales, as well as expenses from full consolidation of the company amounting to EUR2.7bn.
The group delivered a record 1,747,838 vehicles in the first nine months of 2022, down 9.5% from 1,932,224 YTD 2021. Q3 deliveries were flat at 587,744 units though September sales rose 6.6% to 210,543.
BMW confirmed full year guidance, targeting "slightly lower sales than last year" and doubling deliveries of fully electric vehicles.
YRD end September, BMW delivered 128,195 electric vehicles, up 14.8% on YTD 2021's 59,688. It said Q3 saw rising sales and new orders for the BMW iX3, iX and i4 plus Mini Cooper SE "which resulted in a strong order book". The new i3, A long wheelbase variant of the BEV 3 series sedan recently launched in China, was "also being well received by customers".
YTD, research and development costs rose 12.6% to EUR4,885m with most attributable to new models and further electrification and digitalisation of the model lines.
A further EUR4,680m (+75.9%) was spent on plant expansion and equipment.
Group Q3 EBT rose 20% to EUR4,100m and 54% to EUR20,256m YTD. EBT margin was up to 19.6% from 15.9%.
Group net profit for the first nine months rose 60.7% to EUR16,407m from EUR10,207m while Q3 net earnings were up 22.9% to EUR3,175m from EUR2,584m.
Due to the full consolidation of BBA in China, automotive segment revenue YTD rose 26.5% to EUR89,031m from EUR70,373m while, in the third quarter, revenues was up 42.7% to EUR32,290m from EUR22,628m.
"The high-value product mix, solid pricing for new vehicles and the sustained stable trend in used car prices all continued to have a positive effect," BMW said.
"In the first nine months of the year, and particularly the third quarter, rising costs for materials and logistics impacted the segment's EBIT. This primarily reflects the limited availability of semiconductors and supply chain disruptions, as well as higher raw material and energy prices."
YTD segment earnings before financial result (EBIT) dipped 3% to EUR7,703m but rose 63.6% to EUR2,873m in Q3. EBIT margin YTD fell to 8.7% from 11.3% but rose to 8.9% from 7.8% in the third quarter.
Those results benefited from the earnings contribution of BMW Brilliance but were partially offset by initial consolidation costs such as depreciation and amortisation from the purchase price allocation and elimination of interim profits, totalling around EUR2.7bn. Depreciation and amortisation from the purchase price allocation dampened Q3 earnings by EUR0.4bn.
"In our core segment, we are making tremendous progress in the transformation towards e-mobility and digitalisation. The BMW Group's financial strength is a crucial requirement for extensive further development of the company. The company is ideally positioned to accomplish this feat," said finance chief Nicolas Peter.