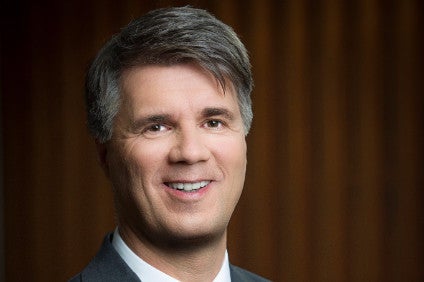 BMW has posted second quarter results that show earnings down by around a fifth. BMW Group posted profit before financial result (EBIT) amounting to EUR2,201m (versus EUR2,739m in the same quarter of 2018; down 19.6%).
BMW said the profit decline was impacted by investments in technologies for future mobility, but retained its full year targets.
"At the six-month stage, we are on course to meet our targets for the full year. We are inspiring customers with new products and once again succeeded in increasing automobile deliveries to a new record level in the first half of the year," said Harald Krueger, Chairman of the Board of Management of BMW AG, on Thursday in Munich.
BMW reported that the operating margin at its automotive division fell to 6.5% from 8.6% a year earlier, despite a 1.5% rise in vehicle sales during the same period.
BMW said investments in property, plant and equipment climbed by more than one third to EUR1,176m (2018: EUR846m; +39.0%), mainly due to the ongoing new model initiative and the modernisation of plant – essentially making them more flexible for electrified powertrains. The growing proportion of electrified vehicles is also contributing to higher production costs at BMW. The company also cited unfavourable exchange rate factors and rising prices for raw materials as having a dampening impact on earnings in Q2. The company also noted that 'competition also remained fierce on many markets'.
"We are consistently expanding e-mobility with all-electric vehicles and plug-in hybrids and continuing to optimise our already economical combustion engines. Moreover, we are also investing in new technologies such as the fuel cell," said Krueger.
In the second quarter 2019, BMW Group set a new record for vehicle sales, comprising 647,504 BMW, MINI and Rolls-Royce vehicles (2018: 637,878 units; +1.5%) delivered. It said the positive development was largely influenced by the contribution of the BMW Brilliance Automotive joint venture in China. Group revenues for the three-month period rose to EUR25,715m (2018: EUR24,993m; +2.9%).
At 550,446 units, deliveries in Europe during the six-month period were slightly down on the previous year (2018: 562,102 units; -2.1%). In Germany, the region's largest single market, the BMW Group recorded solid growth, with deliveries up to 161,308 units (2018: 149,718 units: +7.7%).
Deliveries of BMW, MINI and Rolls-Royce brand vehicles in Asia during the first half of the year increased to 453,355 units (2018: 423,890 units; + 7.0%). China contributed significantly to this performance, with deliveries of the Group's three brands up by 16.8% to a total of 350,592 units (2018: 300,153 units).
In the Americas region, deliveries fell slightly between January and June to 222,272 units (2018: 226,061 units; -1.7%). The figure for the USA stood at 174,779 units (2018: 176,570 units; -1.0%).
Oliver Zipse will assume the role of BMW Group board chairman and CEO effective on 16 August 2019.