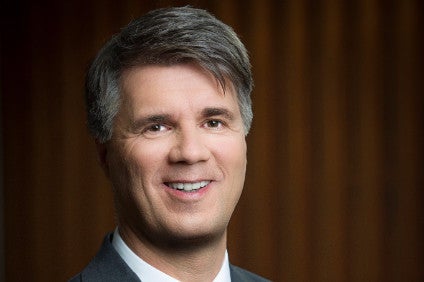 BMW has posted first quarter operating profit (EBIT) down slightly on last year due to currency headwinds and higher costs.
However, BMW Group net profit was up by 8.2% to EUR1.64bn and auto sales were up 5.9% to a new Q1 record at 557,605 units. Although sales volume in units was up, revenues were slightly down. At EUR20,853m, BMW Group revenues for the quarter were at a similar level to the previous year (2015: EUR20,917m; -0.3%), dragged down by unfavourable currency factors (such as the value of the British pound and the Chinese renminbi against the euro).
EBIT in the first quarter was EUR2,457m, -2.5% versus last year. BMW said it remains confident in achieving its forecast targets for the current financial year thanks to its "strong brands, its attractive product portfolio and the expectation that international automobile markets will continue their generally upward trend". However, it said these favourable factors contrast with "high levels of upfront expenditure for new technologies, intense competition and rising personnel expenses". The company also said the global political and economic environment is expected to remain volatile.
BMW reaffirmed its targets for the full year. "We forecast slight increases, and thus new record figures for sales volume in the automotive segment and group profit before tax in 2016," said Harald Krüger, BMW board chairman.
"Our first quarter performance is further proof of our ability to generate positive earnings with our core business, despite a volatile environment," he said. "The decisive factor for us is not short-term profit but sustainable, profitable growth. From this position of strength, we intend to play a pioneering role in transforming and shaping the world of individual mobility going forward."