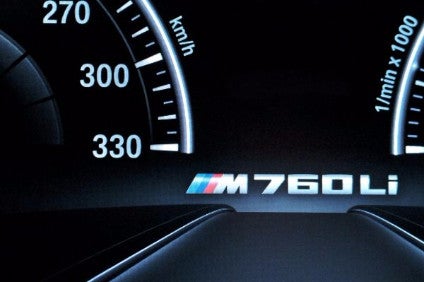 BMW is to add a high performance version and an SUV to its flagship 7-series range as well as an all-terrain luxury Rolls-Royce, board chairman Harald Krueger said here in Munich today.
He told the BMW Group annual accounts press conference that the first 7-series M performance variant would arrive as early as this year with the launch of the X7 following in 2018.
He added: "We will be broadening our model range with the X7. We are also taking an in-depth look at the additional potential of this highly attractive segment."
A further expansion of the M product range is already being planned and BMW intends to expand its performance model range within higher volume segments with a view to capitalising on the growth and earning potential of the M brand.
The group's British Rolls Royce luxury brand is testing its new aluminium space-frame architecture which will underpin all future models from 2018. By the end of the decade, the brand will launch its all-terrain model, currently being developed under the project name Cullinan.
A completely new i model is scheduled to follow early in the next decade called the i NEXT. This will be BMW i's new spearhead of innovation and technology.
Krueger said: "It will enable us to take BMW i to the next level. In doing so, we rely on our experience in electro-mobility. The i NEXT will cover all aspects relevant in the future: autonomous driving, digital connectivity, intelligent lightweight construction, a trendsetting interior and the next generation of electro-mobility."