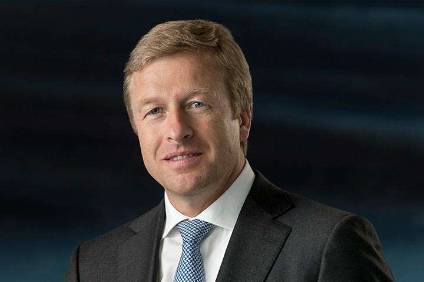 BMW has lowered its profit margin guidance for 2022 on the back of the negative impacts that the war in Ukraine is having on production.
BMW said that without war in Ukraine, the BMW Group would have targeted a range of 8-10% for EBIT margin in 2022. However, it now says that 'taking into account the negative effects of adjustments to production, the EBIT margin is now forecast to be between 7-9%.'
The company reported a record profit for 2021 and Automotive Segment EBIT margin of 10.3% (at the high-end of its guidance).
BMW said its latest guidance assumes that the impact of the geopolitical situation in eastern Europe will lead to restrictions in the BMW Group production network 'over the coming weeks'.
The company is also 'engaging in intense and constructive discussions with its partners and suppliers and leveraging the high level of flexibility in its production network to minimise these limitations'. This, it said, also involves these suppliers' production locations worldwide.
However, BMW also said it continues to source parts from western Ukraine, thereby securing long-term prospects for those employees. However, the safety of local employees remains the top priority throughout all these activities, the company added.
"In the current situation, three things are paramount for the BMW Group: helping the victims and those affected wherever we can, securing our day-to-day operations worldwide and continuing to systematically implement our long-term strategy," said BMW CEO Oliver Zipse. "The major challenges we are already facing, such as the fight against climate change and the transformation towards sustainable mobility, must still be confronted with the same intensity. It is especially important in times of crisis not to stop doing the right things."
BMW also noted that international demand for semiconductors is likely to remain high this year, with a correspondingly difficult supply situation. 'As in 2021, there is still a risk of supply bottlenecks for the semiconductor components required for in-house production. The situation is not currently expected to improve until the second half of 2022.'
Although BMW Group reported 2021 car sales up 8.4% to 2.52 million units, there was a significant downturn in the fourth quarter of the year. BMW car sales in Q4 were down by 14.2% on the previous year at 589,300 units.