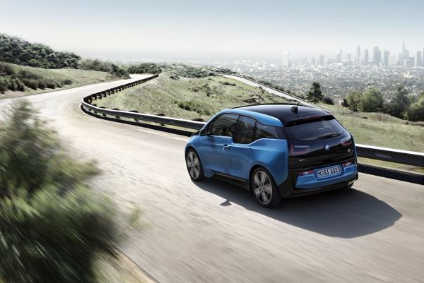 BMW is entering what it terms as 'Phase II' of its electrification strategy which will see a ramp-up in group e-vehicle volumes and the transfer of electric vehicle technology from its 'i' brand to other group brands.
At a recent strategy workshop in Munich, BMW chairman Harald Krüger said that the company is aiming to sell 100,000 electrified vehicles in 2017, as many as it has sold cumulatively over the past three years.
"We are now entering Phase II of our electrification strategy," Krüger said. "We will gradually be transferring BMW i technologies to all other Group brands, series and models."
BMW has already announced a MINI BEV for 2019 and a pure electric X3 for 2020. "Next year, we will release a plug-in hybrid version of the MINI Countryman; followed in 2018 by the highly emotional i8 Roadster. This will be the first chance to combine e-mobility with genuine convertible feeling. I can promise you that range will continue to improve," Krüger told the workshop.
Krüger added that BMW's vehicle architecture is "extremely scalable across a broad range of models" and enables the company "to use resources efficiently and effectively".
"Future architectures are designed flexibly for use in ICE, PHEV and BEV models," he said. "This also allows us to respond with high flexibility to changes in demand and requirements."
Krüger also said that BMW i is a 'nucleus' for successful new mobility services and business segments that go beyond the vehicle itself. "Business in mobility services is developing rapidly," he maintains. "A large number of new competitors have entered the field. That motivates us to continue to evolve."
"This is why we founded BMW i Ventures in 2011 – to make selective investments in young, fast-growing start-up companies. We have now significantly increased its capitalisation (up to 500 million euros over ten years) and are relocating the unit to the heart of Silicon Valley. Everybody is talking about UBER and LYFT – but we are setting different priorities.
"We will expand our mobility services. Our fleet business offers lots of opportunities for the long term. We will certainly continue to invest in the BMW i brand. It will remain our spearhead for innovation. In 2021, we will launch the BMW iNext. This car embodies the four characteristics of modern mobility – what we like to call the ACES: Automated, connected, electrified and shared – in short: the mobility of the future."