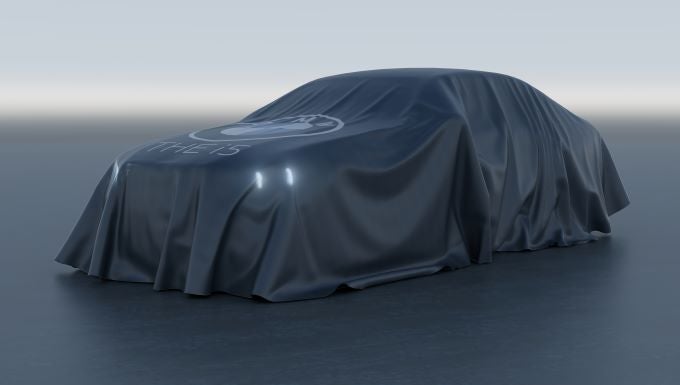 New 5 Series sedan range to include all electric M Performance variant
Redesigned model line launch in October 2023
i5 Touring due in spring 2024 as claimed only all electric model in estate car/wagon segment
The eighth generation BMW 5 Series sedan due to be launched within months, will, the automaker said, be "more dynamic and comfortable than ever with a fresh interpretation of its signature elegantly sporting design" plus the new operating system 8.5 with curved display, innovative digital services and a pure electric drive variant called i5, the standard model line's first BEV.
A flexible powertrain architecture underpins the new BEV and redesigned plug in hybrid variants plus 48V mild hybrid petrol and diesel drivetrains.
At the 2023 annual conference BMW chairman Oliver Zipse revealed the redesigned 5 Series line would also include a BEV M Performance version which would "blend dynamic performance and electric mobility to perfection". The outgoing 5 performance variant was the best-selling BMW M model worldwide in 2022.
Zipse also revealed the redesigned model line would include a BEV drivetrain for the new Touring estate car/wagon range.
"The 5 Series Touring is very popular, particularly in Europe. From spring 2024 it will also come in an all-electric version, giving us a truly unique selling point in this segment."
The 5 Series was introduced in 1972 and 10m had been built by early 2023. Production has been mainly in Germany but some have also been built in South Africa and assembled locally from CKD kits in other markets such as Malaysia.
However, BMW said, the redesigned model line would be built exclusively at Dingolfing which also now houses the company's 'competence centre' for electric drive system production – both electric motors and high voltage batteries.