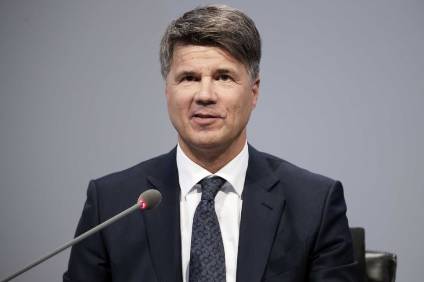 BMW CEO and chairman of the board Harald Krueger has given notice that he will not seek a second term of office when his contract expires.
Some recent media reports have suggested discontent at high levels within the company over its worsening prospects. In March BMW said profits will be lower in 2019 as the company faces rising costs and market uncertainty. Both BMW and premium carmaker rival Mercedes-Benz have had profits squeezed by a slump in demand in China as well as higher costs in developing advanced technologies such as electrification and driverless vehicles.
In May, Bloomberg reported that some supervisory board members were questioning whether Krueger was the right choice to lead the company.
The BMW Supervisory Board will address the matter of a successor during its next meeting on 18 July 2019. Krueger's contract – as it stands – expires in April next year. Until a decision has been made on successor, Harald Krueger will hold his position as board chairman.
"The BMW Group has been my professional home for more than 27 years. After more than ten years in the Board of Management, more than four of which as the CEO of the BMW Group, I would like to pursue new professional endeavours and leverage my diverse international experience for new projects and ventures," said Krueger. "Over the last years, the automotive industry has been shaped by enormous changes, which have brought about more transformation than in the previous 30 years. This has demanded tremendous efforts from every employee within the company. For their outstanding commitment, I would like to personally thank each and every one of them. It has always been a true honour for me to work with this tremendous team and to set the BMW Group on a path towards a successful future during the most significant transformation of this industry."
"Over the last quarter century, Harald Krueger has demonstrated unwavering dedication to the BMW Group in all of the various positions he has held. I would like to express my sincere gratitude for his great personal commitment. I have complete respect and understanding for his decision and for his further plans," said Dr Norbert Reithofer, Chairman of the Supervisory Board of BMW AG.
Harald Krueger assumed the position of Chairman of the Board of Management of BMW from Dr Norbert Reithofer on 13 May 2015.