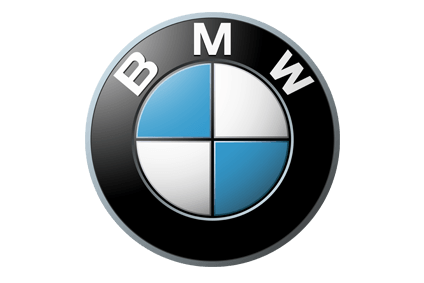 BMW Group said it achieved its sixth record-breaking year in succession in 2015, posting new highs for sales volumes, revenues and profit before tax, despite a "volatile" market environment.
"We have met all of our ambitious targets for the financial year", said management board chairman Harald Krüger. "With another set of impressive figures in its centenary year, the BMW Group remains the world's leading provider of premium vehicles and mobility services."
Automobile sales volume climbed by 6.1% to a new record of 2,247,485 units (2014: 2,117,965).
With additional tailwind from favourable currency factors, group revenues grew by 14.6% in 2015 to EUR92,175m (EUR80,401m). Profit before financial result (EBIT) increased by 5.2% to EUR9,593m (EUR9,118m), mainly on the back of sales volume growth. Group profit before tax (EBT) rose for the first time above EUR9bn, increasing by 5.9% to a new high level of EUR9,224m (EUR8,707m). Group net profit rose for the first time above EUR6bn, increasing by 10% to a new record of EUR6,396m (EUR5,817m).
EUR3.20 per share proposed
"The exemplary commitment of our workforce and the unfailing trust placed in us by our shareholders are the key topics that run through the BMW Group's success story," said Krüger. "To mark the company's centenary, we are once again raising the associate bonus for our permanent staff in Germany, the highest amount paid in the German premium auto industry. Dividend payments to our shareholders will also exceed the EUR2bn mark for the first time, reflecting the group's fine performance in 2015." At the annual general meeting on 12 May 2016, BMW will propose to shareholders that the dividend be increased to a new high of EUR3.20 per share of common stock (EUR2.90) and EUR3.22 per share of preferred stock (EUR2.92). The distribution rate stands at 32.9% (32.7%), well within the BMW Group's target range of 30 to 40%.
Automotive profitability in target range
Automotive segment revenues grew by 13.8% year-on-year to EUR85,536m (EUR75,173m), mainly reflecting the good sales volume performance, new models and favourable currency factors. EBIT increased by 8.2% to EUR7,836m (EUR7,244m). The EBIT margin came in at 9.2% (9.6%) and was thus in the upper half of the targeted range of 8 -10%. Segment profit before tax (EBT) improved by 9.3% to a new high of EUR7,523m (EUR6,886m).
The BMW brand maintained its top position in the premium segment in 2015 by posting a new record sales volume figure. Deliveries to customers were 5.2% higher at 1,905,234 units (1,811,719 units).
BMW i deliveries jumped 65.9% to 29,513 units (17,793 units), comprising 24,057 i3 (+49.9%) and 5,456 i8.
Mini achieved a new sales volume record in 2015 with deliveries up 12% to 338,466 units (302,183). Worldwide sales of the new 5-door totalled 94,788 units (13,113 units), while sales of the 3-door edged up to 127,194 units (126,938).
Rolls-Royce Motor Cars recorded the second-best performance in its 112-year history with sales off 6.8% to 3,785 units. Demand for the brand remained high around the world, the only notable exception being China, where the luxury segment as a whole felt stiff headwinds.
In line with its strategy of achieving a balanced distribution of worldwide sales, the BMW Group recorded sales volume growth in all major sales regions. The four largest sales markets for the BMW Group over the past year were China, the USA, Germany and Great Britain.
Sales of BMW Group vehicles in Europe in 2015 exceeded the 1m mark for the first time, with a total of 1,000,427 units (914,587 units; +9.4%).
The pace of growth in Asia slowed in 2015 as a result of the continuing normalisation of the Chinese market. The group sold 685,792 units (658,384) in this region, 4.2% more than the previous year, including sales on the Chinese mainland, which grew by 1.6% to 464,086 units (456,732).
The group also increased sales volume in the Americas region, with the number of vehicles sold up 2.8% to 495,897 units (482,257), including 405,715 (396,961 units) in the US (+2.2%).
Financial Services segment continues to grow
The financial services segment also continued to perform well in 2015. Segment revenues were 15.2% higher at EUR23,793m (2014: EUR20,599m), while profit before tax improved by 14.6% to EUR1,975m (2014: EUR1,723m).
In total, 1,655,961 (1,509,113) new contracts were signed in conjunction with financing and leasing business, up 9.7% on the previous year. The portfolio of lease and financing contracts in place with dealers and retail customers at the end of the reporting period rose by 8.2% to 4,718,970 contracts (4,359,572).
Group targets further sales volume growth in 2016
The upward trend in worldwide sales volume is forecast to continue in 2016 in view of the group's highly attractive model range, freshly rejuvenated by the new BMW 7 Series. "We are again targeting a new sales volume record in 2016, with sales expected to be slightly up on the previous year," said Krüger. The global political and economic environment is also expected to remain volatile.