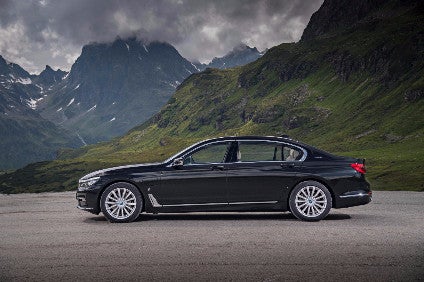 BMW has begun local assembly of its flagship 7-series model in Indonesia in anticipation of the government's plans to scrap import duties on car components.
According to local reports, the industry ministry plans to scrap the 7.5% import duties on incompletely knocked down (IKD) vehicle parts by the end of 2016. The new regulation is designed to encourage more local assembly activity in the country.
The 7-series is now assembled by PT Gaya Motor, a subsidiary of local distributor PT Astra International, at its facility in Sunter in north Jakarta alongside the 3-series and 5-series passenger cars and the X1 and X3 SUVs.
The company said that, without import duties on original components it will be able to reduce the list prices of its 7-series models and hopefully lift sales volumes. Local assembly will also allow the company speed up deliveries to the local market, a BMW spokesman added.
PT Gaya Motor has allocated a production capacity of six units per day of the model.
BMW sold about 3,200 cars in Indonesia last year, including 480 Minis.