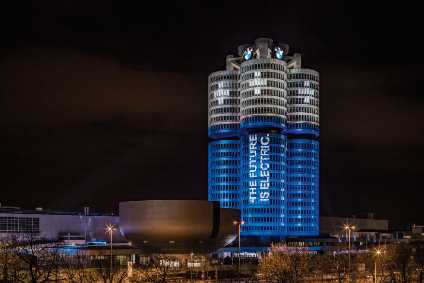 BMW and Bosch have topped the OEM and supplier prospect rankings in just-auto's annual confidence survey that also finds optimism in the industry on business prospects for the next twelve months.
Respondents to just-auto's annual confidence survey are overwhelmingly optimistic on prospects for their companies over the next twelve months. A majority of respondents – professionals working directly in the industry or in service sectors – said that they are either quite positive (50% of respondents) or 'very positive' (24.1%) about business prospects.
However, respondents also remain concerned about the risk presented by international trade rule uncertainties. In Europe, there is considerable concern over the ongoing trading arrangement uncertainties presented by the UK's departure from the EU, while in North America, new NAFTA trade arrangements have yet to be agreed.
More supplier sector consolidation is expected in 2018 and respondents expect M&A activity further down the supply chain, rather than in Tier 1 'mega-deals'.
Car market outlooks across the world are mixed, but India tops the list for car market growth prospects in 2018. China is just behind and prospects look moderately positive in a number of other emerging markets. The US car market, the world's second largest, is heading for a flat year and the UK's car market is widely predicted to be on a downward path next year (albeit coming off a high base).
BMW Group tops the OEM rankings as the group most widely forecast to be successful in 2018. The VW Group, which dropped back sharply in the rankings in 2016 in the midst of 'dieselgate', bounced back this year. Geely also made notable gains in this year's survey. For the suppliers, Bosch continues to top the list.
Autonomous vehicles are thought most likely to make a significant impact in the market around 2025.
BEVs and hybrids are forecast to see strong growth over the next five years. Unsurprisingly perhaps, diesel engines stand out as particularly unlikely to show growth.