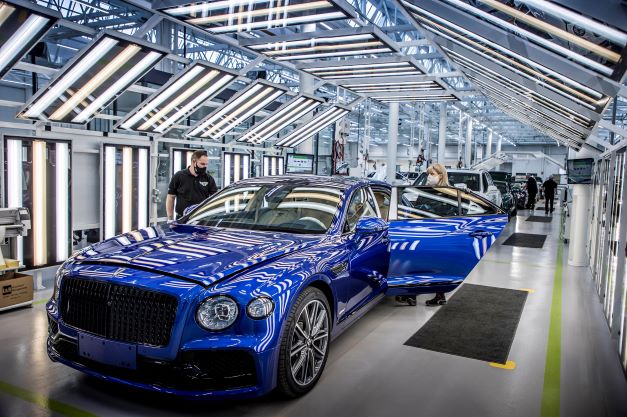 Volkswagen Group luxury car unit Bentley Motors said record financial results for the first quarter of 2022 included operating profit up 162 per cent to EUR170 million.
Revenue and return on sales also set records, reaching EUR813 million and 21% respectively.
The automaker conceded "sales performance slightly reducing because of global events" but claimed there was a steady increase of customer interest in new models resulting in a record order bank.
Q1 2022 revenue per car increased from EUR184,000 to EUR212,000.
Chairman and CEO Adrian Hallmark said the good result was due to strong revenue growth, new models, increased demand for personalised cars and strong hybrid model growth.
"The combined effect of this revenue together with a restructured business model has enabled us to deliver industry competitive returns on sales and investment."