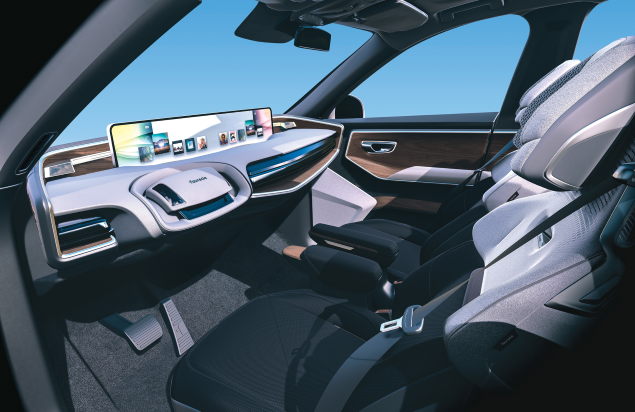 The Beijing municipal government has awarded its first licences for ride hailing companies to provide commercial taxi services using autonomous vehicles, according to Chinese state media.
Local internet giant Baidu plus Pony.ai have been given the first licences to operate a combined fleet of around 100 robotaxis in a 60 sq km area of Yizhuang suburb, referred to as the Beijing high-level automated driving demonstration area.
Baidu received permits for 67 autonomous vehicles which would be allowed to operate between 600 designated pickup and drop off points between 7am and 10pm  daily.
Guangzhou-based Pony, backed by Toyota and FAW Group, was awarded the remainder of the permits, allowing it to operate between 200 pickup points in the same zone.
These are the first licences to be awarded for fee charging, autonomous taxi services in China with ride-hailing companies previously allowed only to operate limited, trial no charge services.
The new licences would allow taxi companies to speed up the deployment of autonomous services and further develop business models. Other sectors may also benefit from the underlying self driving technology, including local government services.
Baidu said it provided 115,000 autonomous taxi trial rides in the third quarter of 2021, making it the world leader in this segment, according to local reports.
The company wants to expand its Apollo Go autonomous taxi services to 65 cities in China by 2025 and 100 by 2030.
A Baidu spokesman said in a statement: "The issuing of the permits signifies that the development of autonomous driving in China has completed the testing stage to begin wider commercial exploitation."