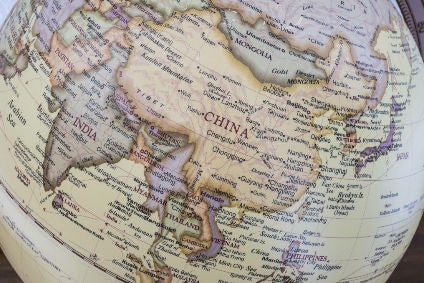 Major western automakers active in China, usually through local manufacturing/distribution joint ventures, are now sounding a more cautious note over the world's largest car market, they said on the sidelines of the Beijing motor show.
While they expect the market to continue growing, but at a slower pace, industry executives at the show told the Wall Street Journal (WSJ) the risks are increasing as car prices drop, sales growth slides and China's government is getting stricter on emissions regulation.
Toyota Motor told the WSJ it was uncertain about hitting a target it set itself two years ago to sell 2m cars in China by 2025.
"Since then we've seen additional requirements coming up for fuel efficiency and emissions on the regulator side," Hiroji Onishi, head of Toyota's China region, said. "We are reconsidering our product lineup and trying to come up with a plan that will enable us to secure the volumes and profit as well."
Mark Fields, chief executive of Ford, which four years ago unveiled an ambitious plan to double production capacity in China by 2015, told the WSJ there was "nothing that we're ready to talk about" in terms of further expansion.
Volkswagen AG, one of the longest-established players in China, which last year said it would spend EUR22bn (US$24.7bn) in China in the coming five years and raise production capacity by 40% to 5m cars, was a little more optimistic.
"We are generally staying on the plans, although some things are coming a little bit later," Jochem Heizmann, chief executive and president of Volkswagen China, told the Journal.
The WSJ noted the shift in tone emphasises the easy times are over. Global automakers have been some of the biggest beneficiaries of Chinese consumers' appetite to spend and double-digit percentage growth was common in the last decade.
However, as China's economic growth cools, industries ranging from coal, steel to shipping have been struggling with insufficient demand and, in the first quarter of 2016, car sales rose just 6% year on year.
China has halved purchase tax on small engine vehicles, which make up more than two thirds of the country's new car sales, but analysts have warned demand for those vehicles could stall after the policy expires at the end of this year. Heizmann told the Wall Street Journal the tax break's scheduled expiration would have a "negative" impact on the industry next year.
Ford, meanwhile, expects China will sell a total of 23.5m to 25.5m vehicles this year, up just 3.7% versus 2015. Toyota told the WSJ it was aiming to sell 1.15m cars there this year, largely unchanged from last year. General Motors has forecast low-single-digit market growth each year up to 2020.
The report noted global automakers are particularly sensitive to slowing Chinese growth because they derive a significant amount of their revenue from the country, after years of aggressive expansion. China accounts for 37% of GM's global vehicle sales, 36% of Volkswagen's, and 17% of Ford's, according to the WSJ, citing corporate filings. The companies have built more plants in China than anywhere else since 2008. Now they could be confronted with too many factories and not enough buyers.
According to the report, citing local partners' financial statements, the utilisation rate at one of GM's joint ventures in China fell to 113% last year from 137% in 2014. Over the same period the rate at a Volkswagen JV fell to 115% from 132%.
Ford's top executives told the WSJ that, by the end of this year the automaker would have a manufacturing capacity of 2.1m vehicles in China, almost double its sales volumes last year in the country. Citing fierce competition, Ford China chief executive John Lawler said China was starting to look like "a mature market".
With car prices remain under pressure, global automakers have said they would focus more on profitability than sales volumes.
"Sales performance is not our only target," said Heizmann. "We are not following every price reduction. We have to take into account the long-term profitability as well as the interest of our customers."
Ford CEO Fields sounded a similar note, telling the WSJ: "Running a profitable business takes higher priority than blindly going after a sales target or market share."