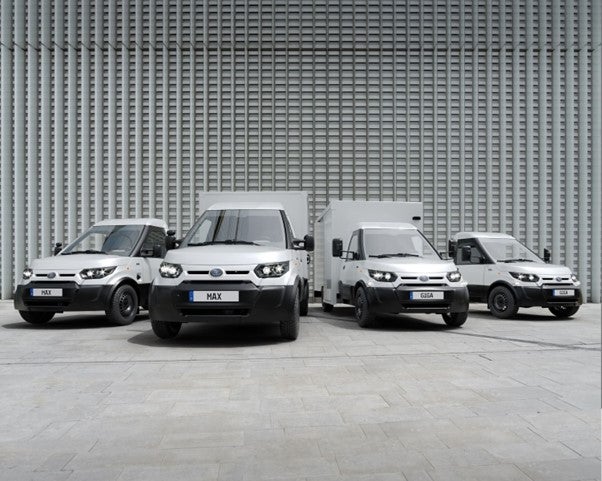 Electric car brand B-ON and International Motors Limited (IML) Limited have signed a cooperation agreement (18 April) which will see International Motors import and distribute B-ON's four-vehicle line up into the United Kingdom later this year.
B-ON has been producing and deploying electric fleets (and associated services) globally since 2017, with over 20,000 vehicles already on the road. Its MAX and GIGA models are electric light commercial vehicles (e-LCVs).
B-ON is based in Germany and owned by Deutsche Post DHL Group.
As part of the agreement, International Motors will support the distribution of B-ON's product. International Motors says that city areas will be "the likely initial focus" for new dealer representation, due to MAX and GIGA's urban application as a sustainable electric delivery unit.
Stefan Krause, Founder, Chairman and CEO of B–ON, said: "Announcing this strategic relationship with International Motors Limited marks an exciting milestone for B–ON in our journey towards widespread electrification of commercial fleets, especially in the UK – such a large and important market for eLCVs. With IM's well-established network on our side, particularly in cities where electrification is quickly becoming a top priority, we can be the first to offer a low-cost, zero-emission commercial fleet solution for customers."
William Brown, Managing Director of International Motors Limited, commented: "Introducing B–ON to IML's arsenal of automotive brands will further diversify the company, helping us to take the necessary steps required towards a more sustainable future. The addition of B–ON to IML's commercial vehicle lineup will appeal to a wide range of businesses and expand our potential fleet clientele."
The initial cooperation agreement will commence in the United Kingdom with plans for the two companies to partner in other territories within Europe together, which will be announced at a later date.