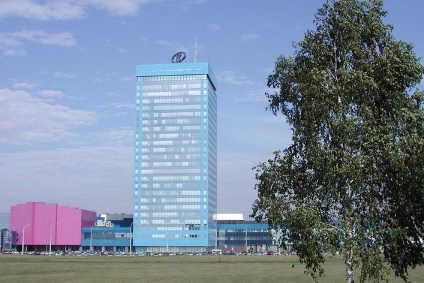 AvtoVAZ is planning a recapitalisation that it hopes will allow it to finance future expansion plans as well as meet its financial commitments.
The company's board has announced that an extraordinary shareholder meeting on October 10th will consider the proposal for an "open subscription for shares". This, the company says, will become the first key step in the implementation of an overall recapitalisation plan of the company for approximately 85bn roubles.
If approved by the shareholders, the open subscription will take place in December 2016. It is expected that the open subscription will result in an approximately 25bn roubles capital increase.
Alliance Rostec Auto, a joint venture between Renault-Nissan Alliance and Rostec, has already confirmed its intention to participate in this recapitalisation in order to assist AvtoVAZ to "take full advantage of the anticipated market rebound".
Sergey Skvortsov, Chairman of the Board of AvtoVAZ: "Despite difficulties in the economic situation, AvtoVAZ shareholders believe in successful future of the automaker. Support measures are necessary to achieve the company's strategic goals – preservation and increase in the market share of at least 20%, achieving positive free cash flow, marginality level increase, development of export sales and localisation of the suppliers' base".
AvtoVAZ has been reorganising its structure and changing its management this year as it struggles with a collapsed domestic vehicle market. Hopes are high for a market rebound as Russia's economy benefits from higher energy prices, but the market has remained depressed so far this year.