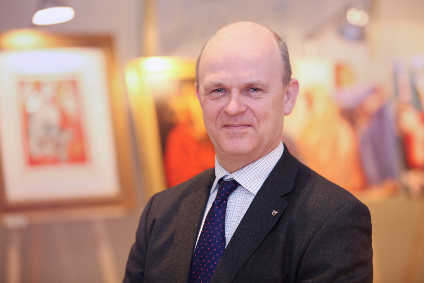 AvtoVAZ insists its Lada brand will not remain isolated from global megatrends including on-board entertainment, but the giant automaker nonetheless concedes Russia presents distinct challenges when it comes to implementing some technologies emerging in smaller regions.
Given Russia's vast geographical area – the world's largest country spans 11 time zones – and its extraordinarily harsh climate which can see the mercury plummet to -50C in some parts of Siberia – it is unlikely trends such as electrification will become widely cemented in public consciousness but there are still other technology areas AvtoVAZ is looking to exploit.
To that end, AvtoVAZ and Russian search engine, Yandex recently inked an MoI to jointly develop multimedia systems of a new generation, including information and entertainment and navigation services.
The Memorandum includes telematics services, connected cars and multimedia systems. Yandex plans to participate in creating the multimedia system of AvtoVAZ at the level of adaptation of its services. AvtoVAZ, in turn, plans to install multimedia systems with Yandex services on the main part of Lada cars produced.
"There are some specifics with the Russian market because the distances are much longer and weather conditions are much [more] difficult, especially when you have four, five, six months of snow with a cold climate," AvtoVAZ CEO, Nicolas Maure said at the recent St Petersburg International Economic Forum (SPIEF).
"It is not favourable to batteries or guiding systems [but] cities will be the starting point where we accommodate electric vehicles. At AvtoVAZ we are focused on more budget segments, but nonetheless we are planning to introduce first steps.
"We are also working with Yandex to improve infotainment on board – this will come even with Lada cars – Lada cars will not be completely isolated from global trends. Especially with export to emission [sensitive] regions we will have to introduce some electrification progressively and we are working on it."
Such initiatives may help to stem the current challenges posed by the Russian market, which is now around half what it was a few years ago, but the sector has received some better data of late with the first quarterly uptick since 2013 and improved Lada sales, giving grounds for cautious optimism.
"We are having discussions with our colleagues and we will have to overcome the small market size we have in Russia today," added the AvtoVAZ chief. "On the other hand we have great assets – every day we can appreciate the great skills of our engineers.
"Of course some State support will be needed for R&D. For example, for hybrid vehicles this is a kind of new step in terms of manufacturing processes, also for our suppliers.
"I do believe for some smart and efficient driver assistance systems we can be leading in Russia and then expand our good ideas to other regions in the world."