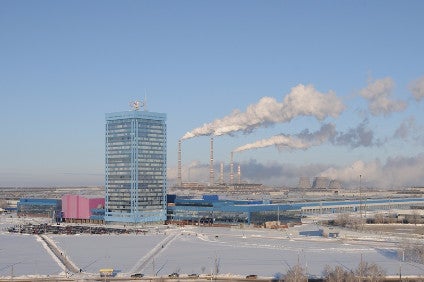 AvtoVAZ says it aims to sell 50,000 cars to export markets this year as the automaker looks to make up some of the ground on a hugely challenging domestic situation in Russia.
The Togliatti-based Lada manufacturer posted a 2015 operating loss of RUB24.7bn (US$348m), more than double the RUB10bn booked the previous year, as the Russian economy continues to be battered by a depreciating ruble, high interest rates and a depleted Treasury due to an oil price only just staggering above US$40 a barrel.
As well as revealing its export goal, AvtoVAZ also announced a new CEO this week in the shape of Renault Romania chief, Nicolas Maure, who takes over from Bo Andersson, with the former GM purchasing manager stepping down on 4 April.
"It is clear [export] is very important – all our products are ready for export," Lada Izhevsk CEO, Mikhail Ryabov told delegates at this week's Russian Automotive Forum in Moscow, organised by Adam Smith Conferences. "We made some test sales in export and the cars provided [did] very well in Eastern Europe and Africa, so we keep going.
"We plan to sell around 50,000 cars this year for export in spite of all the turbulence in the industry. We are very confident about the future – [an] improved product portfolio – fresh new models – Vesta and XRay."
AvtoVAZ is pinning great hope on both models, which were given a very public endorsement last year by Russian President, Vladimir Putin, who was pictured at the wheel and also urging domestic manufacturers to take advantage of the weak ruble to drive competitiveness.
"These are absolute competitive advantages our carmakers must certainly use, not just to conquer their own market, but to advance in the foreign markets as well," said the President.
"They [AvtoVAZ] are already planning sales in those regions of the world, in those nations, where people are familiar with Lada: Eastern Europe, some nations in the Middle East and Latin America. I think it will work and work well."
Vesta launched in 60 dealers across Russia with that number now increased to 145 covering the entire network, selling 8,000 models out of 12,000 produced.
"I am absolutely confident we shall make it [succeed]," added Ryabov. "One day the crisis will be over and it is important to be ready for the time when the economy will be on the rise.
"This is our main goal."