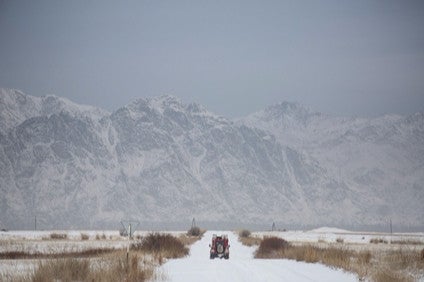 AvtoVAZ is insisting its "anti-crisis measures" will see it through the current extremely challenging economic storm battering Russia as the Togliatti automaker announced a 2015 operating loss of RUB24.7bn (US$311m) compared to RUB10bn in 2014.
Some dramatic reports circulating indicate AvtoVAZ is struggling, but the manufacturer points to its Lada brand market share increasing from 16.4% in 2014 to 17.9% last year, as well as the launch of its Vesta and Xray models.
Group revenue was 8% down at RUB176.5bn, although this was set against a Russia market backdrop plunge of 36%, while AvtoVAZ production volume of Lada, Renault, Nissan and Datsun brands, including CKD kits, amounted to 469,000 units, down 19%.
The automaker noted "impairment provisions and restructuring costs impacted the financial result," with a RUB42.1bn charge. Impairment is required under IFRS and does not affect cash flows.
The main reason for the impairment is the forecast of a further decline of the Russian automotive market to 1.3m units in 2016, whereas AvtoVAZ's total production capacity of its two plants in Togliatti and Izhevsk is 1.1m vehicles per year.
"It is not a new issue, it is a bookkeeping issue – it is [the] impact of impairment," an AvtoVAZ spokesman told just-auto from Russia. "Under reporting standards, each year, we have to perform a test for impairment, this is a strict rule.
"We keep working to potentially increase our financial results for 2016."
Some speculation centres on AvtoVAZ's ability to weather the hugely challenging market, but managing partner at EURussia Partners, Ivan Bonchev, remains convinced the automaker's emblematic status in the country will see it through the current difficulties.
"This is the only passenger car brand of Russian nationality and especially having made the effort to realise new models very recently, that [struggles with continuing] would be very unlikely," Bonchev told just-auto from Moscow.
"It [AvtoVAZ] is definitely at a very difficult period for the company and it has been very highly leveraged. It has huge issues with working capital and the supply chain.
"The main factory [Togliatti] is in fact the main employer. That is another political and social factor that might led to tension. But still, they have a pretty high employment rate."
Some of AvtoVAZ's actions to stem losses include product portfolio development, increasing fleet sales, renewal of spare parts and aftersales policies, upping exports, supplier consolidation and optimisation of working capital.
The manufacturer also recently announced it would introduce a four-day week, although Russian law requires this to be only in place for a six-month period.
Equally, The Kremlin is to pump RUB50bn into the automotive industry, mainly through an aim to reduce Russia's car parc age, while lower vehicle credit and rental rates programmes will remain.
Russian companies will also receive financial support on their investment credits, with the State allocating funds to regional authorities
The money will be used to purchase municipal service vehicles running on natural gas, as well as to purchase buses and trolleybuses.